Alcohol & Drug Rehab In Wayne County, Ohio
To help combat drug abuse and overdose, Wayne County, Ohio, offers a variety of addiction treatment services. This includes everything from detoxification and inpatient treatment to support groups and medication-assisted treatment.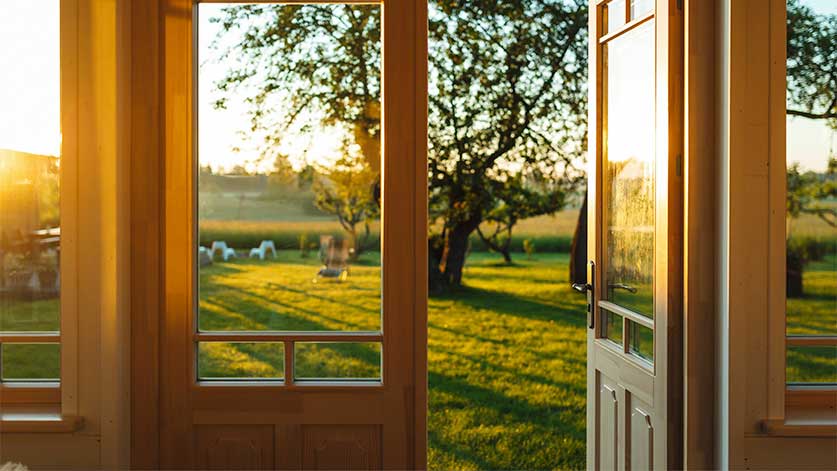 The main agency in Wayne County that facilitates mental health and addiction services is the Mental Health & Recovery Board of Wayne and Holmes Counties. This organization ensures the community has many options for addiction treatment.
However, you aren't stuck with only receiving treatment in Wayne County. There are addiction treatment centers available around the state, including Ohio Recovery Center.
Substance Abuse Resources In Wayne County, Ohio
The primary agency that establishes, oversees, and funds mental health and substance abuse resources in Wayne County is the Mental Health & Recovery Board of Wayne and Holmes Counties.
This organization provides substance abuse treatment programs, mental health counseling, and suicide prevention programs. They are also the local coordinator for opioid prevention programs in the area.
Wayne County also has a drug court where non-violent offenders with serious substance use disorders are provided addiction treatment. Offenders work with a Drug Court judge and a case manager to ensure they get treatment and aren't reoffending.
Wayne and Holmes County also has the Wayne Holmes Information Referral Exchange (WHIRE). It's a free and confidential helpline that provides referrals to food, housing, employment, counseling, addiction treatment, and more. 
Get Started On The Road To Recovery.
Get Confidential Help 24/7. Call Today!
(419) 904-4158
Ohio Recovery Center
Located in Van Wert, Ohio Recovery Center is about two hours away from Wayne County. At our rehab facility, we provide addiction treatment options such as detox, inpatient drug rehab, medication-assisted treatment, and aftercare support.
If you or a loved one have alcohol or drug addiction and want more information on our treatment options, please call our helpline today.
Wayne County Substance Use & Overdose Data
Like most of Ohio, the population of Wayne County has seen increases in addiction and drug overdose-related deaths.
From 2015-2020, the average drug overdose death rate in Wayne County was 23.7 per 100,000. In 2019, there were 20 drug overdose deaths. That was a slight increase from 2018 when there were 18.
In 2021, a report from the Wayne County Health Department showed 40 drug overdose deaths, and they were mostly due to opioids, methamphetamines, and fentanyl-related drug use. This was up from 34 overdose deaths the year before. Most of the 2021 deaths were in the 35-44 age range.
In 2021, 27 of the drug overdose deaths were men while 13 were women.
Some of the most popular drugs used in Wayne County include opioids like fentanyl and heroin, methamphetamine, and cocaine.
Alcohol & Drug Rehab Options In Wayne County, Ohio
There are 13 drug and alcohol rehab facilities within a 25-mile radius of Wayne County, and most are located in Wooster, Ashland, and Massillon.
Most of these addiction treatment facilities offer multiple treatment programs such as detox, inpatient and outpatient care, and medication-assisted treatment.
Medical Detox
Medical detox is the first step of the addiction recovery process. During medical detox, healthcare professionals will monitor you as drugs and/or alcohol exit your system.
While the drugs clear your body, withdrawal symptoms are likely to show up. The medical professionals will help you manage these symptoms with medication or other support.
Inpatient Treatment
Inpatient treatment (also known as residential treatment) is recommended for people with severe addiction. This makes sense as inpatient treatment is the most intense form of treatment you can find.
You live at the treatment facility and receive care 24/7. You will also likely participate in support groups, behavioral therapy, and group therapy.
Outpatient Treatment
Outpatient treatment is recommended for those with mild addiction as you don't live at the treatment center. You go to treatment sessions each day and then go home at night.
There are three types of outpatient rehab programs: partial hospitalization programs (PHPs), intensive outpatient programs (IOPs), and standard outpatient programs.
Medication-Assisted Treatment
With medication-assisted treatment (MAT), you're prescribed medication specifically for opioid or alcohol addiction. The medication is used to ease cravings and lessen withdrawal symptoms.
On top of medication, MAT also includes therapy so the mind and body are treated together.
Payment Options Accepted In Wayne County, Ohio
Paying for addiction treatment can seem daunting but it may not be as difficult as you might think. With private health insurance or Medicare/Medicaid, some of the cost of addiction treatment should be covered.
To find out your copay, deductible, or premium, contact your specific insurance provider.
If you don't have insurance, other payment options include:
asking your drug rehab center about a sliding fee scale and payment plans
applying for grants or loans
paying for treatment out-of-pocket
starting an online crowdfunding fundraiser using GoFundMe
If you would like to verify your insurance or learn more about the addiction treatment options offered at Ohio Recovery Center, please call our helpline today.