Levels Of Care & Treatment Services At Ohio Recovery Center
The state of Ohio offers a variety of different types of addiction treatment programs. These often include medical detox programs, inpatient treatment programs (also called residential treatment programs), and outpatient treatment programs.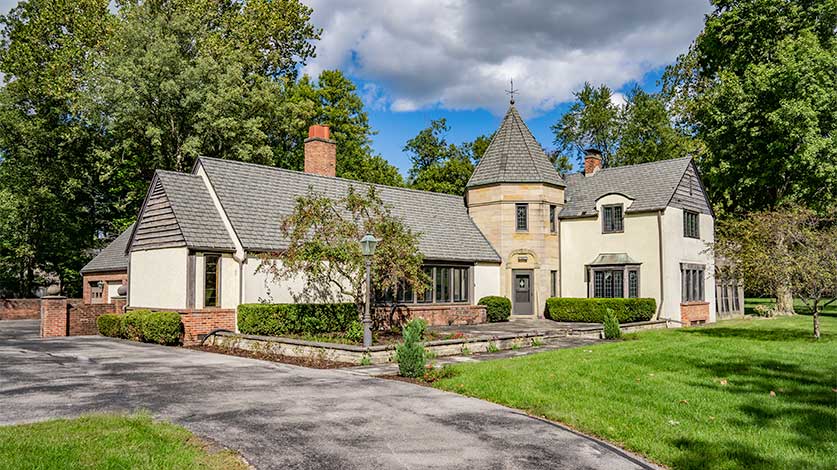 Many residents of Ohio live with drug/alcohol addiction, a mental health condition, or both. Fortunately, these conditions are treatable with professional care and ongoing support.
At Ohio Recovery Center (ORC), our levels of care for mental and behavioral health include:
Following detox, our residential substance abuse treatment program includes:
Our residential mental health program involves: 
Depending on your individual needs, you'll have access to all treatment services at ORC, including options offered in both our substance abuse and mental health programs.
Get Started On The Road To Recovery.
Get Confidential Help 24/7. Call Today!
(419) 904-4158
Medical Detox Program At ORC
Our medical detox program addresses physical dependence, which is one of the main signs of addiction.
When you're physically dependent on a drug, your body can't function normally without it. If you stop using it, you may experience withdrawal symptoms. These symptoms vary depending on the drug and your overall health. However, the most common withdrawal symptoms include:
anxiety
nausea
headache
trouble sleeping
sweating
shaking
These symptoms lead many people to relapse (start using drugs again). That's why our addiction treatment plans start with medical detox, when applicable.
How Our Detox Program Works
During detox, our team of medical professionals will help you safely and slowly stop using drugs with minimal withdrawal symptoms. As a detox patient, treatment teams will see you in your living quarters to maximize comfort and safety.
Our clinical and medical teams will administer various detox services, including:
medical oversight and vitals monitoring
medications to treat certain symptoms, such as sleep aids or anti-nausea medications
daily evaluation for post-acute withdrawal syndrome, or PAWS
Our medical detox program lasts between 7 and 10 days. However, some people need to stay longer.
What Happens Next?
In most cases, medical detox is only the first part of your addiction treatment at ORC. That's because it only addresses the physical effects of addiction.
To manage the psychological effects (such as triggers and cravings), you should continue with our substance abuse treatment program.
Residential Mental Health & Substance Abuse Programs At ORC
In our inpatient treatment programs, you live in our comfortable, rural treatment center and receive constant care. Our programs are recommended for people with moderate-to-severe mental health and substance use issues.
Our residential treatment programs may last anywhere from two weeks to one month, depending on your insurance and what works best for you.
When you enter our inpatient rehab center, a team of medical professionals will work with you to create your individualized treatment plan. This plan will include mental health and substance abuse treatment services designed to meet your specific needs.
Mental Health & Substance Abuse Treatment Services At ORC
Mental health and substance abuse patients attending our residential programs have access to a wide range of evidence-based and holistic treatment services.
Individual Therapy
With therapy at ORC, an assigned behavioral health professional will teach you how to manage drug cravings, resolve conflicts related to mental health and addiction, and treat any underlying stressors that may have contributed to your drug abuse or mental health condition.
Depending on your needs, your treatment plan may include multiple types of behavioral therapy, including:
cognitive behavioral therapy, which helps you change unhealthy behaviors and beliefs related to your addiction
dialectical behavioral therapy, which helps you accept difficult thoughts and feelings about yourself to better manage emotions and decision-making
eye movement desensitization and reprocessing, which helps you process traumatic events in your life
motivational interviewing, which helps motivate you to stay in treatment and become drug-free
family therapy, which helps you and your loved ones strengthen your relationships and promote your long-term recovery
Behavioral therapy, in both group and individual settings, is an evidence-based practice that has been researched, studied, and proven to be effective in both mental health and addiction treatment.
Group Therapy
With a full-day group therapy curriculum, the majority of treatment each day is spent in our psychotherapy process groups. Our groups are wide-ranging and can include:
psychoeducation groups
skills development groups
relapse prevention groups
coping skills groups
health and wellness groups
triggers groups
We offer more than 30 group therapy sessions each week. The type of groups offered during your stay will depend on personalized treatment planning as well as current patient needs.
Medication-Assisted Treatment
If you struggle with alcohol addiction or opioid addiction, your treatment plan may include medication-assisted treatment (MAT) at ORC.
In MAT, doctors prescribe medications to ease withdrawal symptoms and cravings associated with alcohol and opioids. The following drugs approved for use in MAT may be available during your program:
acamprosate, which reduces alcohol cravings
buprenorphine, which reduces opioid cravings
disulfiram, which discourages alcohol use by causing unpleasant side effects (such as headache and nausea) when you drink alcohol
methadone, which reduces opioid cravings and withdrawal symptoms
naltrexone, which blocks the pleasant effects of alcohol and opioids
To ensure you have every treatment option available, ORC's MAT coordinator will work with you and your treatment team to establish a MAT plan for both during and after the program.
Medication Management
Medication is an important aspect of mental health care. While our program does not prescribe new medication, our psychiatric team will make adjustments to your medication as needed
Dual Diagnosis Treatment
If you live with a co-occurring mental health and substance use disorder, your treatment plan should include dual diagnosis treatment.
This type of treatment addresses addiction alongside other mental health concerns. Depending on your needs, it may include both mental health and substance use services like therapy, medication, stabilization, and support groups.
When you treat your addiction and other mental health conditions at the same time, you significantly lower your risk of relapse.
Wellness Activities
For long-term mental health and addiction recovery, it's important you participate in activities that promote a sense of overall wellness. The wellness activities offered at ORC are designed to help you and your peers associate fun hobbies with recovery and healthier lifestyle.
Some of the wellness activities available at our facility include exercise at our on-site gym and fitness center, yoga classes, mindfulness meditation classes, creative therapies, nutritional guidance, and plenty of walking trails and paths along our sprawling, 55-acre campus.
Aftercare Planning
Before you leave our inpatient rehab facility, you and your treatment team and case manager will work together to create your aftercare plan.
This plan will likely include strategies meant to reduce your risk of relapse, such as ongoing therapy, support groups, vocational training, independent skills training, and case management.
Your treatment team may also recommend that you stay at a sober living house. These houses are safe, structured environments that help people in recovery readjust to normal life.
In addition, your aftercare plan may include continuing outpatient treatment for your mental health or substance abuse issue.
How Much Does Behavioral Health Care Cost At ORC?
The cost of mental health and substance abuse treatment at ORC depends on your health insurance. However, our rehab center accepts most major insurance plans.
Contact us or your insurance provider to determine how much treatment will cost.
To learn how our dedicated healthcare providers offer a variety of holistic treatment options to help you lead a fulfilling life, please reach out to us today.