Ohio Drug And Alcohol Assessment | What You Can Expect
A drug and alcohol assessment is a tool that examines a person's substance use patterns. This assessment allows Ohio treatment providers to offer individualized treatment plans for addiction.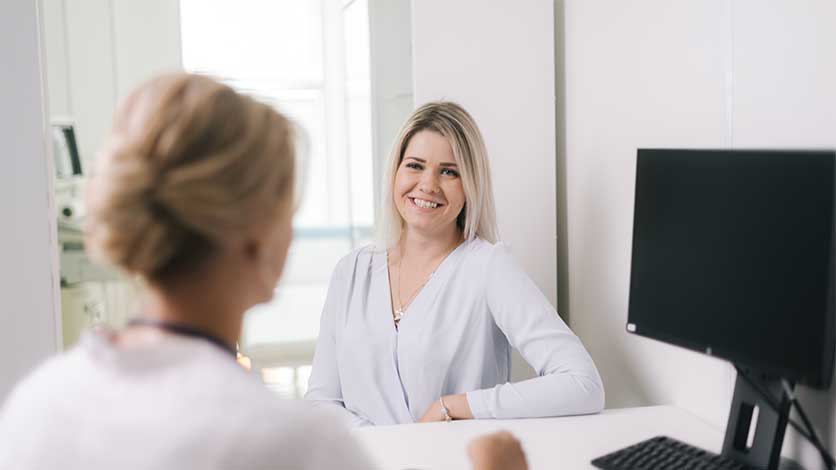 In Ohio, drug and alcohol assessments are often used to:
help employers determine whether an employee has a substance abuse problem
help courts determine whether a person charged with a DUI, DWI or other drug-related offense has a substance abuse problem
help addiction treatment providers create effective treatment plans for their patients
No matter the reason for your assessment, it's important to know what to expect from it.
What To Expect From A Drug & Alcohol Assessment In Ohio
When you arrive for a drug and alcohol assessment in Ohio, you will likely need to provide your photo ID and your insurance or Medicaid card. You may also be asked to supply additional documents depending on your situation.
For example, if your assessment was ordered by a court because you received a DUI or other drug-related charge, you will likely need to bring a copy of your arrest report along with a driving record from the Ohio Bureau of Motor Vehicles.
After you provide the necessary documents, an addiction specialist will start the assessment process. In most cases, the assessment consists of four sections: screening, assessment, follow-up, and referral.
Screening
The screening section is meant to determine whether you struggle with substance abuse or substance use disorder (also called drug addiction). It typically includes yes-or-no questions such as:
Do you ever use drugs by yourself?
Do you ever use drugs because you feel stressed, angry, or sad?
Do you feel uncomfortable when you can't use drugs?
Have you found that over time, you need larger amounts of drugs to feel the desired effects?
Have friends or family members expressed concern about your drug use?
In some cases, the screening may also include questions about your general mental health, such as:
Do you ever feel sad for weeks or months at a time?
Do you worry a lot?
Do you find it difficult to stop thinking about an upsetting event?
Do you ever hear voices that other people cannot hear?
These questions help the addiction specialist determine whether you have any co-occurring mental health conditions, such as depression, posttraumatic stress disorder, or schizophrenia. When left untreated, these conditions can make your substance abuse worse.
Assessment
If the screening suggests that you have a substance abuse problem, the addiction specialist will move on to the drug assessment. This section is meant to determine the severity of your substance abuse. It includes in-depth questions about:
your substance use history, including which drugs you use, how often you use them, and why you started using them in the first place
your mental health
your physical health
your family health history
The assessment provides a clearer picture of your substance abuse problem. It also helps the addiction specialist determine what types of treatment you need.
For instance, if your substance abuse problem seems severe, the specialist may recommend that you seek inpatient treatment rather than outpatient treatment. That's because inpatient treatment offers 24/7 care and supervision.
Similarly, if the assessment indicates that you have a co-occurring mental health condition, the specialist will recommend that you attend a dual diagnosis treatment program. These programs offer treatment for substance abuse as well as other mental health concerns.
Along with questions, the assessment section may also include a drug test. This test determines whether you currently have drugs in your system. In most cases, you will be asked to complete a urine test, though some assessments include hair, saliva, or blood tests.
Follow-Up
After the assessment, the addiction specialist will likely schedule a follow-up appointment. At this appointment, you and the specialist will discuss the results of your screening and assessment.
Referral
Once the screening, assessment, and follow-up are complete, the addiction specialist will refer you to a substance abuse treatment center. They may also recommend specific treatment services, such as:
medial detox, which helps you manage withdrawal symptoms as you stop using drugs
mental health counseling, which helps you manage drug cravings and any co-occurring mental health conditions
medication-assisted treatment, which helps treat cravings and withdrawal symptoms in people recovering from opioid or alcohol addiction
Also, if your assessment was ordered by your employer, you may receive information on your company's substance abuse policy and how to take time off for treatment.
If your company has at least 50 employees, it's probably covered by the Family and Medical Leave Act (FMLA). This act requires companies to give each employee 12 weeks of unpaid leave to seek treatment for medical conditions, including addiction.
In addition, if your assessment was ordered by a court, the judge may require you to attend counseling sessions, support groups, or educational classes on drug abuse and addiction.
If you or a loved one struggles with drugs, please contact Ohio Recovery Center. Our board-certified health care providers offer medical detox, mental health counseling, and other inpatient treatments to help you stay drug-free.
Written by
Ohio Recovery Center Editorial Team
©2023 Ohio Recovery Center | All Rights Reserved
This page does not provide medical advice.