Our Facility
Our rehab facility features a clinical yet comfortable setting as you stabilize and transition into residential care. As you progress, you have access to well-rounded services and amenities on our 55-acre campus.
Contact Us
The Clinical Building
Known on campus as "The Clinical Building," this massive complex is home to our fitness center, dining hall, recreation rooms, and group meeting spaces. All treatment services, besides detox support, are administered here.
Gym & Fitness Center
Residential patients have access to our on-site gym and fitness center, which helps promote a wellness-oriented approach to recovery. This newly remodeled indoor gym features ellipticals and other equipment as well as studio gym classes like yoga and aerobics.
Recreation Rooms
Our recreation rooms help patients develop relationships and associate recovery with positive hobbies. Located in The Clinical Building, these rooms have art tables with supplies, TVs and a popcorn machine for movie nights, a ping pong table, and a pool table.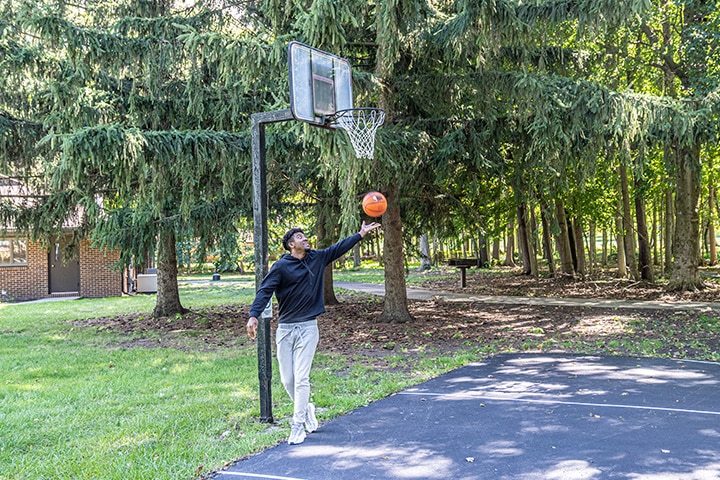 Outdoor Space
Our facility is set on an expansive 55-acre campus. We offer multiple outdoor options and activities for patients to explore, including a pond with a gazebo, walking trails, and yard games. During nice weather, group therapy sessions are moved outside.
Cottages
Our comfortable cottages are known on campus as C-Starr, E-Starr, Judkins, Mason, and Whittaker. Some cottages are gender-specific, and these are the primary residencies for all patients.
About Ohio Recovery Center
At Ohio Recovery Center, our program is structured around balance and stability during detox and withdrawal. With a multidisciplinary treatment team that provides 24-hour clinical care, our mission is to not only monitor withdrawal but also coordinate ongoing support, treatment, and aftercare. we use multiple tools for lasting addiction recovery. 
At Ohio Recovery Center (ORC), we provide inpatient clinical, medical, and psychiatric care for substance use and mental health disorders. Our offerings include medical detox, dual diagnosis services, individual and group therapy, and aftercare planning. Our mission is to support and stabilize patients during detox and withdrawal, coordinate a smooth transition into residential care, and offer a healing environment rooted in peer connection and clinical support. 
Amenities At Ohio Recovery
Our facility offers all the amenities needed to help our clients relax and focus on their recovery.
State Of The Art Faciliy
Gym & Fitness Center
Rec Rooms
Ping Pong Table
Pool Table
Walking Trails
Great Food
Expert Medical Staff
Wheelchair Accessible
Gender Neutral Restrooms
Prefer Texting?
We've got you covered.
Receive 24/7 text support right away.
There is no obligation and you can opt out at any time.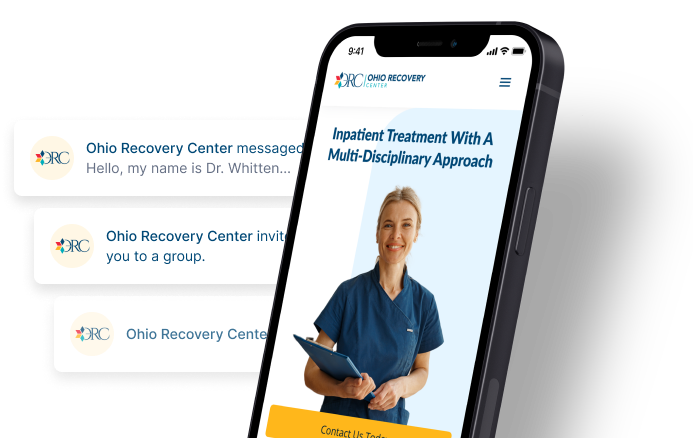 Sign up for text support