Shelby County, Ohio Drug Rehab & Addiction Services
There are only two addiction treatment centers located in Shelby County. However, residents can access a wide-range of recovery services outside of Shelby County, including at the nearby Ohio Recovery Center in Van Wert.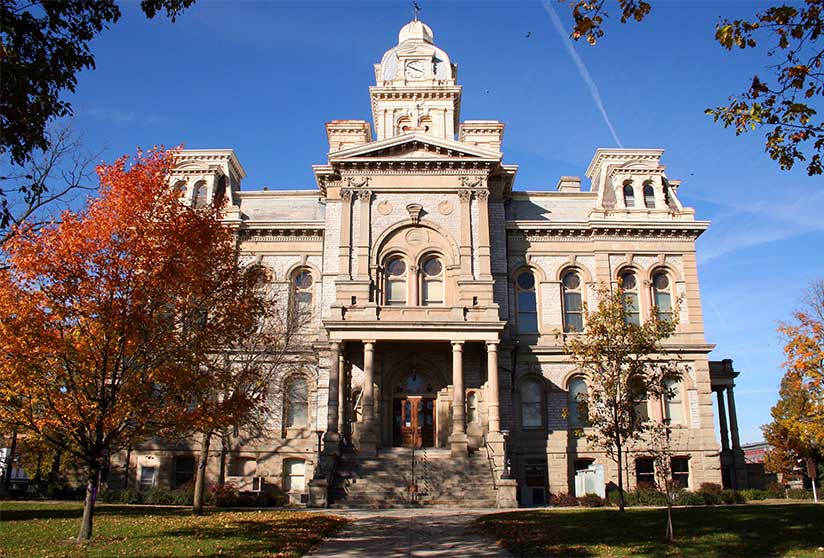 If you or a loved one are struggling with substance use and reside in Shelby County, know that addiction treatment options are available.
Those with a drug or alcohol addiction can find helpful treatment resources offered by the Tri-County Alcohol Drug Addiction & Mental Health Services (ADAMHS).
Substance Abuse Resources In Shelby County, Ohio
There are resources provided by Drug Free Shelby County, including aftercare support such as support groups. Additionally, the Drug Task Force of Shelby County offers substance abuse resources for teen prevention and works to keep illicit drugs off the street.
The Shelby County Sheriff's Department provides the Drug Abuse Resistance Education Program (D.A.R.E.) program for schools to help prevent drug use is adolescents.
The Tri-County ADAMHS also provides a hotline for those in crisis who are struggling with their mental health or drug use.
Ohio Recovery Center
At Ohio Recovery Center, we provide inpatient addiction recovery services, including medical detox. Additionally, our substance abuse treatment services include behavioral health care and evidence-based care techniques like behavioral therapy and medication-assisted treatment.
If you seek inpatient substance abuse treatment, our rehab facility is located less than an hour away from Shelby County.
Shelby County Substance Use & Overdose Data
The substance use data and drug information for Shelby County and the Dayton region include:
There were 11 provisional drug overdose deaths during a 12 month-ending period ending in June, 2022, for residents of Shelby County.
For 2022, 23% of adults in the county reported smoking.
20% of adults in the county admitted to excessive drinking in 2022.
17% of Shelby county residents reported experiencing mental distress in 2022.
During the first six months of 2022, the Dayton region of the state saw an increase in the availability of heroin, cocaine, and fentanyl.
The Dayton region saw a decrease in the availability prescription stimulants and prescription opioids during the first six months of 2022.
Alcohol & Drug Rehab Options In Shelby County
According to the Substance Abuse and Mental Health Services Administration (SAMHSA), there are two drug treatment centers which provide addiction services in Shelby County, Ohio. They're both located in or near Sidney.
Medical Detox Treatment
The various drug and alcohol rehab centers within the area may provide medical detoxification as the first, short-term stage in addiction treatment. Detox allows your body to rid itself of unwanted chemicals and toxins brought on by drug abuse.
Depending on the severity of the addiction, withdrawal symptoms may occur. However, a team of healthcare professionals will assist you throughout the process, monitoring you each step of the way.
Inpatient Treatment
If you participate in substance use and seek a rigid schedule to help you gain a satisfying routine, consider inpatient treatment options which may consist of cognitive behavioral therapy (CBT), group therapy or family therapy, dual diagnosis care for mental health, and aftercare resources.
Your treatment provider may offer a referral for certain support groups including 12-step programs such as Alcoholics Anonymous for those who struggle with alcohol addiction.
Outpatient Treatment
At an outpatient treatment facility, you will not be required to remain at the center 24/7. Instead, you will visit the rehab facility at scheduled times during the week.
Those seeking intensive treatment can choose to participate in a partial hospitalization program (PHP) or an intensive outpatient program (IOP). These outpatient treatment programs offer more services than a regular outpatient treatment plan.
Medication-Assisted Treatment
Medication-assisted treatment (MAT) is a form of treatment which is only used for those suffering from either an opioid use disorder or alcohol use disorder. With MAT, you'll receive medication and therapy as part of the treatment plan coordinated by your drug rehab center.
Payment Options Accepted In Shelby County, Ohio
If you do not have private health insurance, consider Medicaid or Medicare.
If you have private health insurance, speak with an insurance representative to determine your healthcare coverage options. You should also determine which addiction treatment centers are considered in-network or out-of-network for you.
To find out if we're in-network with your insurance company, or to learn more about our alcohol and drug addiction treatment options, please contact Ohio Recovery Center today.