The Best Drug & Alcohol Rehab Services In Troy, Ohio
According to SAMHSA, Troy, Ohio, does not host any inpatient or outpatient addiction treatment providers. To participate in in-person treatment, residents may need to travel to Piqua, Dayton, or Springfield. Inpatient treatment is also available at Ohio Recovery Center in Van Wert.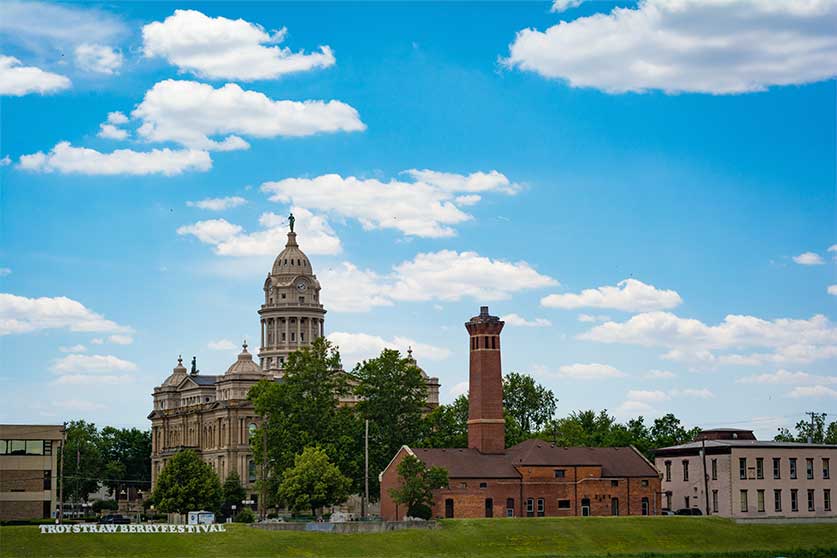 Troy boasts a crime rate substantially lower than the national average, a growing economy, and low unemployment rates. All in all, Troy is considered an excellent place to raise a family.
But even here, in the heartland of Ohio, one can find the tragic shadow of drug and alcohol abuse, addiction, and lethal overdose. Thankfully, treatment options are available across the state.
Available Alcohol & Drug Rehab Services In Troy, Ohio
Troy residents dealing with alcohol or drug abuse can access different forms of professional treatment in neighboring communities such as Piqua, Dayton, and Springfield.
Addiction treatment services in this area may include:
medical detoxification
regular or intensive outpatient rehab
short or long-term inpatient rehab
medication-assisted treatment programs
dual diagnosis treatment
behavioral therapy
aftercare
Depending on your specific needs and preferences, your personalized treatment plan may involve a variety of treatment services, offered together or at different stages during your recovery journey.
Medical Detox
When drugs or alcohol are abused over a prolonged period of time, your body may develop physical dependence which can lead to withdrawal symptoms when you stop using.
This is why medical detoxification programs are strongly recommended as a first step for those in addiction recovery. Detox programs allow for close medical supervision, symptom management, social support, and comfort throughout the withdrawal process.
Outpatient Treatment
Outpatient rehab programs in Miami county include regular outpatient counseling programs, intensive outpatient programs (IOPs), and partial hospitalization programs (PHPs).
Outpatient care requires participants to commute to scheduled treatment sessions while allowing you to continue to live at home and, if possible, participate at work or in school for the length of your treatment.
Inpatient/Residential Treatment
Short-term and long-term residential treatment programs are ideal for severe cases of substance use disorder. These programs shield participants in a highly structured, supportive, and focused environment away from the habits, triggers, and temptations waiting back home.
Inpatient treatment facilities offer a wide variety of treatment options, including behavioral therapy, relapse prevention therapy, individual or group counseling, family therapy, dual diagnosis care, MAT programs, and alternative therapies.
Dual Diagnosis Care
Addiction services are often complicated by co-occurring mental health disorders.
Accordingly, providers may recommend participation in specialized dual diagnosis treatment programs, where participants receive simultaneous alcohol/drug treatment and treatment for these contributing mental health disorders.
Medication-Assisted Treatment
Naltrexone, buprenorphine, methadone, and other FDA-approved medications are available to treat either alcohol use disorder or opioid use disorder.
Known as medication-assisted treatment, these medications can help relieve cravings and other withdrawal symptoms while also decreasing the likelihood of future relapse.
Aftercare Programs
Addiction recovery is a life-long process. Fortunately, many addiction treatment centers offer long-term aftercare services that can take the form of sober living housing, peer support groups, employment services, and case management.
Substance Abuse Trends In Miami County, Ohio
After peaking with 41 age-adjusted drug overdose deaths per 100,000 residents in 2017, Miami county's overdose rate fell steeply. However, in 2020, the overdose surged to 39.6 deaths/100,000 residents and continues to rise.
To put this in perspective, the 2020 national average of drug overdose deaths was 28.3/100,000.
Paying For Treatment In Troy, Ohio
Common payment options accepted by addiction treatment programs in Ohio include:
your private health insurance coverage
Medicaid and Medicare benefits
self-payment and sliding scale rates
Contact your local treatment centers or the Tri-County Board of Recovery and Mental Health Services helpline for more information on available payment assistance programs.
Substance Use Resources In Troy, Ohio
The Tri-County Board of Recovery and Mental Health Services serves residents of Miami, Darke, and Shelby counties by planning, funding, monitoring and evaluating the region's substance abuse and mental health services.
The organization offers a 24-Hour Crisis hotline/texting line that connects Troy residents with effective alcohol and drug addiction recovery resources, as well as help for other mental and behavioral health issues.
The Substance Abuse and Mental Health Services Administration (SAMHSA) also offers a map-based behavioral health treatment locator tool and 24/7 national phone helpline that Troy residents are encouraged to use.
Ohio Recovery Center
Ohio Recovery Center is a professional inpatient rehab facility located in Van Wert, Ohio, around 80 minutes north of Troy. Our team is proud to offer evidence-based and compassionate substance abuse treatment services for adults and adolescents that include:
inpatient drug and alcohol detox
inpatient rehabilitation
dual diagnosis care
medication-assisted treatment
aftercare support
To learn more, please contact us today.