Ohio Drug Rehab | Drug & Alcohol Rehab Programs In Ohio
Numerous Ohio residents struggle with alcohol or drug addiction. Luckily, Ohio has many inpatient rehab programs that provide 24/7 care and supervision, medical detox, therapy, medication-assisted treatment, and aftercare planning.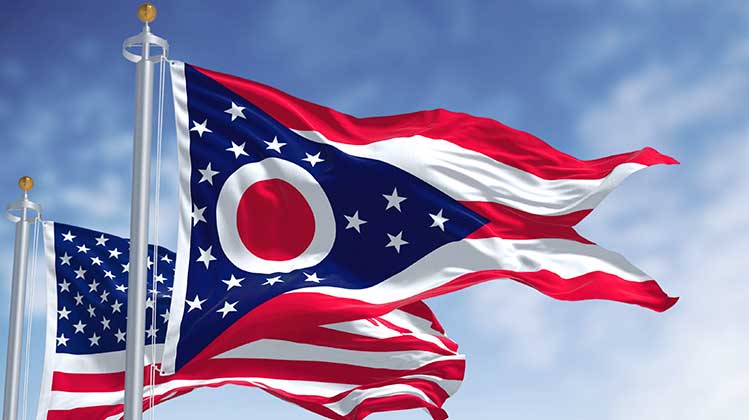 About 200,000 Ohio residents live with drug addiction (also called substance use disorder). The most popular addictive substances in Ohio include alcohol, marijuana, heroin, cocaine, prescription opioids, and methamphetamine.
No matter the drugs involved, addiction requires professional treatment. Many Ohio drug rehab centers, including Ohio Recovery Center, offer inpatient treatment (also called residential treatment), in which patients receive 24/7 care.
Ohio Inpatient Drug Rehab & Addiction Treatment
Inpatient drug treatment programs exist throughout Ohio, including major cities like Cincinnati, Cleveland, and Columbus. Because the programs provide constant structure and supervision, they are especially helpful for residents who:
have moderate-to-severe addictions as opposed to mild ones
lack of supportive home environments
When you enter an inpatient rehab facility in Ohio, a team of healthcare providers will assess your situation and create your individualized treatment plan. 
Get Started On The Road To Recovery.
Get Confidential Help 24/7. Call Today!
(419) 904-4158
This plan will consist of treatment services designed to meet your specific needs. Most treatment plans include the following services:
Medical Detox
One of the most common symptoms of drug addiction is physical dependency. That means your body becomes unable to function properly without drugs.
When you first stop using drugs, you may experience withdrawal symptoms. Depending on your body and the drugs you used, these symptoms can range from mild anxiety to life-threatening seizures.
To get rid of withdrawal symptoms, many people relapse (start using drugs again). That's why most inpatient treatment plans begin with medical detox.
During medical detox, doctors will help you slowly and safely stop using drugs with minimal withdrawal symptoms. They will closely monitor your physical and mental health and may prescribe medications to ease certain symptoms.
At most medical detox centers in Ohio, detox lasts between 7 and 10 days.
Behavioral Therapy
Throughout your stay at an inpatient drug treatment program, you will attend regular therapy sessions.
In therapy, a behavioral health professional will teach you how to cope with drug cravings. They can also help you manage any stressors that may have contributed to your drug abuse in the first place.
Most drug rehab programs offer multiple types of therapy. The most common types include:
cognitive behavioral therapy (CBT), which teaches you how to change unhelpful beliefs and behaviors related to drug use
dialectical behavioral therapy (DBT), which teaches you how to regulate your emotions so you don't feel tempted to self-medicate with drugs
motivational interviewing (MI), which teaches you how to become more motivated in your addiction recovery journey
family therapy, which teaches your loved ones how to support your recovery
Group Therapy
Treatment facilities also offer group therapy, in which a therapist or facilitator leads group discussions on addiction-related topics. Group members are encouraged to share their thoughts and experiences regarding each topic.
This type of therapy not only teaches you important recovery skills but also helps you feel less alone. Some facilities have specialized group therapy for adolescents, LGBTQ+ people, and other groups.
Medication-Assisted Treatment (MAT)
If you live with opioid or alcohol addiction, your treatment plan may include medications. The United States Food and Drug Administration (FDA) has approved the following drugs for opioid and alcohol treatment:
buprenorphine, which reduces opioid cravings
methadone, which reduces opioid cravings and withdrawal symptoms
acamprosate, which reduces alcohol cravings
disulfiram, which discourages alcohol use by causing unpleasant side effects (such as nausea, headache, and chest pain) when you drink alcohol
naltrexone, which blocks the pleasant effects of both opioids and alcohol
Dual Diagnosis Treatment
About half of people with drug addiction also have a co-occurring mental health condition, such as:
depression
generalized anxiety disorder
post-traumatic stress disorder
bipolar disorder
schizophrenia
When left untreated, these conditions can make your addiction much worse. That's why many Ohio rehab centers offer dual diagnosis treatment.
This type of addiction treatment addresses co-occurring mental health conditions through services like therapy, medication, and support groups. It can significantly reduce your risk of relapse.
Wellness Activities
One of the most common causes of relapse is boredom. As a result, most inpatient treatment centers offer a variety of activities to keep you busy. While the specific activities depend on the center, popular options include exercise classes, mindfulness meditation, and arts and crafts.
Along with preventing boredom, these activities can boost your health and sense of well-being. In general, the better you feel, the easier your recovery will be.
Aftercare Planning
Once you leave an inpatient recovery program, you will face a variety of triggers. Triggers are people, places, or other things that make you want to use drugs. They can cause intense drug cravings that lead to relapse.
To help you cope with triggers, your treatment team will work with you to create an aftercare plan. The plan will include holistic strategies that promote your long-term recovery, such as:
ongoing therapy
support groups
ongoing treatment for any co-occurring mental health conditions
regular exercise
nutritional guidance
Many aftercare plans also include sober living houses. A sober living house is a residence designed for people in recovery.
As a safe, drug-free environment, it makes it easier to readjust to life outside of a drug and alcohol rehab center. In most cases, residents must follow a curfew and help take care of chores around the house.
Outpatient Treatment In Ohio
Your treatment team may also recommend that you transition to outpatient treatment instead of stopping treatment completely. There are three main types of outpatient treatment:
standard outpatient programs (OPs), in which you attend an addiction treatment center once or twice a week
intensive outpatient program (IOPs), in which you attend an addiction treatment center at least three days a week
partial hospitalization programs (PHPs), in which you attend an addiction treatment center at least five days a week
These less intensive levels of care allow you to strengthen the skills you learned in inpatient treatment as you move back home and return to a more normal life.
How To Pay For Inpatient Drug Rehab In Ohio
Most health insurance and Medicaid plans will cover some or all of the cost of inpatient drug treatment in Ohio. To determine exactly how much health insurance coverage you will receive, contact your insurance provider and the addiction treatment program you are considering.
If you don't have health insurance or are underinsured, consider taking out a bank loan.
Alternatively, you could apply for a loan from an institution that specializes in medical financings, such as Prosper or LightStream. There are also scholarship programs for people who need addiction treatment, including 10,000 Beds.
You could also ask your family and friends to help you pay for treatment or start an online fundraiser through a platform like GoFundMe.
To learn more about inpatient addiction services in Ohio, please reach out to Ohio Recovery Center. We offer a wide variety of substance abuse treatment options to help you or your loved one stay healthy and drug-free.
Ohio Drug Rehab Near You (Cities)
Ohio Drug Rehab Near You (Counties)