Galion, Ohio Alcohol & Drug Rehab Services
Although there are limited substance abuse treatment options located in Galion, Ohio, itself, you can find treatment nearby, including at Ohio Recovery Center. Our treatment options include medical detox, medication-assisted treatment, and aftercare planning in an inpatient setting.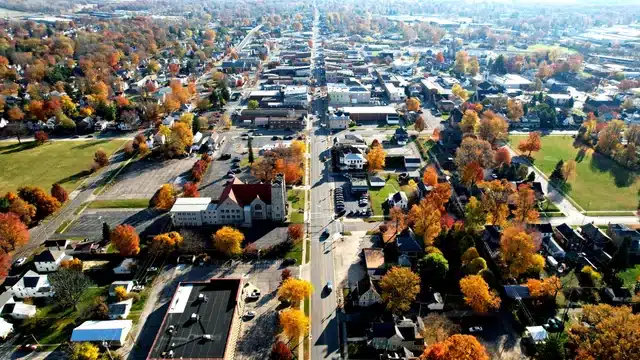 Although the Substance Abuse and Mental Health Services Administration (SAMHSA) states there is only one drug treatment center within the city of Galion, you can find a variety of addiction treatment centers in cities such as Mansfield, Mount Gilead, and Van Wert.
Whether you or a loved one struggles with alcohol or drug use, consider taking part in our rehab program or making use of the numerous treatment options offered at drug rehab centers in Ohio.
Available Alcohol & Drug Rehab Services Near Galion, Ohio
Alcohol and drug addiction treatment options offered to you in this region of Ohio include:
medical detox
inpatient treatment
outpatient treatment
medication-assisted treatment
aftercare resources
Medical Detox
The transitional phase of beginning drug treatment may include detox, a short-term program which helps cleanse the body. Through detoxification, the unwanted chemicals are expelled from your system.
At a detox center, including Ohio Recovery Center, you have a designated team of healthcare workers who monitor your progress and potential for withdrawal symptoms. Following detox, we help transition you into our inpatient treatment program.
Inpatient Treatment
If you suffer from a severe drug or alcohol addiction, consider residential treatment at Ohio Recovery Center. With inpatient care, you have access to medical professionals, medications, and other treatment services 24/7.
Although you maintain a structured schedule by participating in inpatient treatment, this allows you to receive the utmost care. If you have both a mental health disorder and a substance use disorder, referred to as a dual diagnosis, constant care at our inpatient facility can be beneficial.
Outpatient Treatment
If you seek substance abuse treatment at an outpatient rehab, you are required to adhere to a schedule. However, you only visit the outpatient treatment facility at certain times during the week.
With this type of drug or alcohol rehab center, you can find treatment with flexibility. Those seeking a more rigid schedule might consider outpatient treatment programs such as a partial hospitalization program (PHP) or an intensive outpatient program (IOP).
Medication-Assisted Treatment
Medication-assisted treatment (MAT) is a form of treatment that combines cognitive behavioral therapy with certain medications to help tackle specific substance use disorders. For instance, MAT can only be used to help those with alcohol use disorder or opioid use disorder.
Aftercare Resources
To continue sobriety, it's important to take part in aftercare addiction recovery services. We make a plan to help coordinate counseling services such as individual, adolescent, family, or group therapy after you leave our facility.
Our treatment team may also recommend other outreach options such as 12-step programs, sober-living homes, alumni programs, or vocational assistance.
Paying For Treatment In Galion, Ohio
If you have health insurance coverage and require an inpatient or outpatient addiction treatment program, reach out to your insurance provider to determine which treatment providers and rehab facilities are in-network or out-of-network for your plan.
If you do not have private health insurance, there are other options provided by the state for you to consider, including Medicare or Medicaid.
Substance Use Trends & Facts In Galion, Ohio
Drug abuse trends found within this area include:
The Columbus region saw an increase in the availability of methamphetamine, fentanyl, and cocaine during the first six months of 2022.
13 unintentional overdose deaths took place in Crawford County in 2020.
The Columbus region saw a decrease in the availability of heroin during the first six months of 2022.
The Columbus region saw no change in the availability of marijuana, sedative-hypnotics, and prescription stimulants during the first six months of 2022.
The most available prescription opioid in the Columbus region during the first six months of 2022 was Percocet.
Galion, Ohio Substance Use Resources
There are several local substance prevention resources available, including:
Ohio Recovery Center
Located just 1.5 hours away from Galion, Ohio, our treatment facility offers various levels of care and treatment options for those struggling with a drug or alcohol addiction.
Our team of healthcare professionals can assist you on your road to recovery in a comfortable and peaceful inpatient setting.
Contact us today to learn more about our treatment plans.