What Do Xanax Pills Look Like?
There are numerous differences between Xanax tablets. The shape, color, and dosage of each pill may drastically differ. Knowing the color and shape associated with each dosage is one way to identify Xanax, but the brand name prescription does have the name pressed into the pill.
Xanax is the brand name for alprazolam, a benzodiazepine prescription drug used to help treat anxiety disorders like panic disorder. Xanax pills are available as rectangles and other shapes with various dosages, sizes, and colors.
According to the United States Drug Enforcement Administration (DEA), Xanax bars are primarily white in color and have perforations in the tablet to assist with the dosage prescribed.
The Appearance Of Prescription Xanax
There are numerous differences between Xanax tablets. The shape, color, and dosage of each pill may drastically differ.
Shape
To begin with, Xanax is offered in a number of unique shapes including:
rectangle
pentagon
oval
round
triangle
square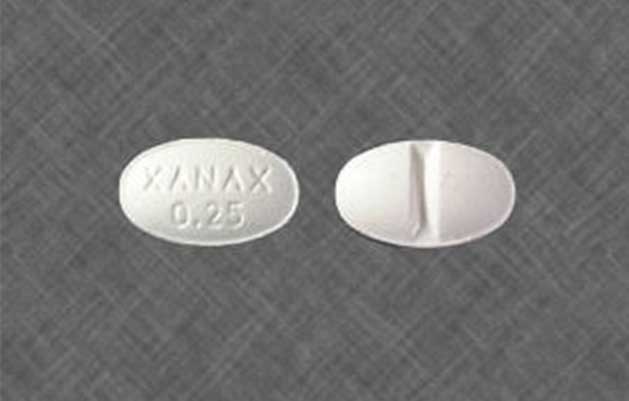 Color
Xanax bars and oval tablets come in a variety of colors.
Xanax bars can be offered in the following colors such as:
white
purple
blue
green
yellow
pink
The colors of the oval pill correspond to the dose of Xanax. Oval pills are only offered in blue, orange, and white.
The following is a breakdown of the other shapes of Xanax, which have specific colors:
the round pill is blue
the triangle pill is green
the square pill is yellow
the pentagon pill is white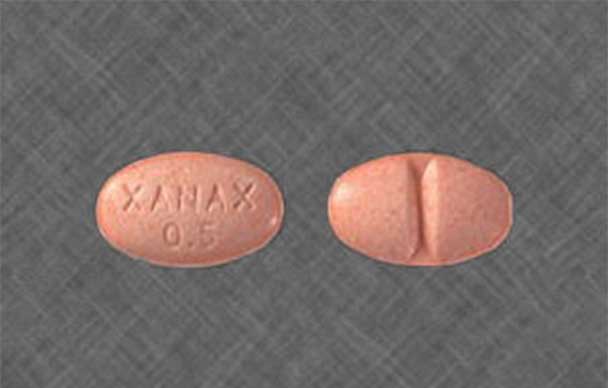 Imprint
The imprint on Xanax bars, or rectangular tablets, may change depending on the shape and dosage size of the tablet. Real Xanax tablets and bars likely show the letters "CN" on one side of the bar and "XANAX" on the other, per the DEA.
The pentagon shaped-pill may be extended-release and have an imprint of 0.5 mg on one side and "Xanax 0.5" on the other.
The oval pill contains imprints of the various dosages including 0.25 mg, 0.5 mg, and 1 mg. The white pill is 0.25 mg, the orange pill is 0.5 mg, and the blue pill is 1 mg.
The round pill has an imprint of 2, the triangle pill offers a 3 imprint, and the square has a 1 imprinted on the pill.
Dosage
Xanax is offered as a rectangular bar with indentions so that the tablet can be more easily broken into sections.
In fact, according to the United States Food and Drug Administration (FDA), 2 mg Xanax tablets can be taken as one whole tablet, divided into two 1 mg segments, or four 0.5 segments.
The pentagon pill is an extended-release tablet offered in .05 mg doses while the oval pill comes in different strengths of 0.25 mg, 0.5 mg, and a higher dose of 1 mg.
The triangle is solely offered in 3 mg while the square comes in 1 mg. The strength of the round Xanax pill is 2 mg.
Real Xanax Bars Vs. Fake Xanax Bars
Real Xanax bars are primarily available in the color white, yet can be offered in many different colors. The DEA states that fake Xanax tablets appear yellow in color.
Real Xanax is helpful in preventing panic attacks and other symptoms of anxiety disorders by calming the central nervous system (CNS).
This is due to the fact that this prescription medication binds to the gamma-aminobutyric acid (GABA) receptors in the brain, producing calming effects.
Fake Xanax bars may not achieve the same effects as real Xanax. When this occurs, those with anxiety disorders may not find relief with the medication.
Fake Xanax may contain a higher or smaller dosage. This is why obtaining Xanax illegally can lead to serious health problems.
For instance, fake Xanax purchased from drug dealers is no substitute for the real thing and may contain certain contaminants such as opioids and fentanyl due to a lack of quality control.
Side Effects Of Xanax Use
Before taking Xanax, consult the medical advice of your healthcare provider. Xanax may cause a number of side effects.
Common side effects of Xanax include fatigue, drowsiness, and sedation while long-term effects consist of physical dependence or severe withdrawal symptoms.
Specifically, Xanax withdrawal symptoms can interfere with a person's mental health, creating depression, and anxiety which can lead to panic attacks. Taking Xanax in high doses is a form of drug abuse which may cause an increased risk of suffering from a life-threatening Xanax overdose.
Substance Abuse Treatment
If you or a loved one are struggling with Xanax abuse, consider finding an addiction treatment center. Treatment for a Xanax addiction involves managing the detox process, attending an inpatient program, and or participating in evidence-based practices like behavioral therapy.
At Ohio Recovery Center, we provide these treatment options as well as offer other treatment programs for substance use. To learn more, please contact us today.