Ottawa County, Ohio Drug Rehab & Addiction Services
In Ottawa County, Ohio, only a few addiction treatment options are available. However, residents can find medical detox, residential treatment, and medication-assisted treatment in nearby areas, including at Ohio Recovery Center in Van Wert.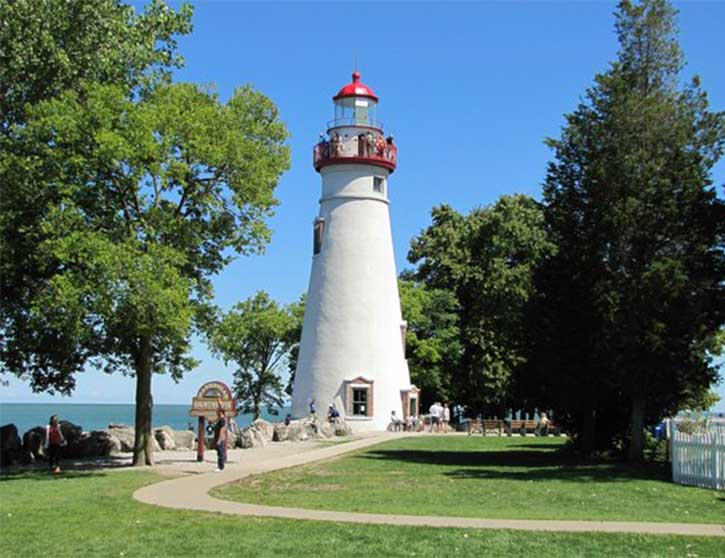 If you or a loved one deal with alcohol or drug use and need a substance abuse treatment center in Ottawa County, you can find addiction treatment services provided by the Mental Health and Recovery Services Board of Seneca, Ottawa, Sandusky and Wyandot Counties (MHRSB).
Many of the substance abuse services and resources available in this county can be found in Port Clinton and other population centers.
Substance Abuse Resources In Ottawa County, Ohio
There are numerous Ottawa County resources to assist those seeking addiction recovery services, financial support, and other community needs. These resources also include adolescent and adult support groups.
The MHRSB provides opioid prevention options as well as support group resources. Those seeking a drug or alcohol rehab program can consider Recovery Housing coordinated by the MHRSB.
Additionally, the Ottawa County Prevention Coalition offers Narcan options and community resources for those struggling with drug abuse. The Ottawa County Sheriff's department also participates in a Drug-Free Collaboration.
Get Started On The Road To Recovery.
Get Confidential Help 24/7. Call Today!
(419) 904-4158
Ohio Recovery Center
Ottawa County is only 2 hours away from Ohio Recovery Center. When you choose our alcohol and drug treatment center, you have a wide-range of recovery services to consider.
Some of the treatment services we provide consist of aftercare support, inpatient treatment, and medical detox. Our treatment center offers evidence-based practices as well, including behavioral therapy and medication-assisted treatment.
Ottawa County Substance Use & Overdose Data
Substance use and overdose trends collected from Ottawa County and the Toledo region include:
Prescription opioid doses were dispensed at 30.9 per capita during 2021 in Ottawa County.
Benzodiazepines were dispersed at 19.2 per capita during 2021 in Ottawa County.
16 provisional drug overdose deaths took place during a 12 month-period ending in June 2022.
During the first six months of 2022, the Toledo region of the state saw an increase in the availability of cocaine and fentanyl.
The most available prescription opioid during the first six months of the Toledo region was Percocet.
The availability of heroin was labeled as "low" during the first six months of 2022 in the Toledo region.
Alcohol & Drug Rehab Options In Ottawa County, Ohio
The Substance Abuse and Mental Health Services Administration (SAMHSA) states there are 2 rehab facilities located in Ottawa County. Additionally, you can find more treatment centers located in nearby counties and throughout the state.
Medical Detox
A first and short-term treatment process consists of medical detoxification. Through detox, the undesirable toxins residing in your body are released, allowing you to begin anew.
Detox may create withdrawal symptoms, depending on the severity of alcohol or drug use. However, a healthcare worker will monitor the process closely to prepare you for addiction treatment.
Inpatient Treatment
Inpatient care allows you to take advantage of the countless drug addiction and mental health treatments provided by the rehab facility. Those suffering from mental illness who have a mental health disorder and a substance use disorder may require dual diagnosis treatment.
With extensive options to consider, inpatient care allows you to remain on-site, receiving constant care and attention as well as access to medications. By staying at the inpatient addiction treatment center, various support services are available 24/7.
Outpatient Treatment
With outpatient treatment, you are only required to take part in addiction services at the rehab center during designated times throughout the week. Those searching for more flexibility may choose outpatient care.
Although you do not have to stay at the facility 24/7, your doctor may make a referral to you for treatment considerations outside the rehab. For instance, you may be expected to attend certain individual, adolescent, or family therapy options.
You can also take part in outpatient treatment programs such as a partial hospitalization program (PHP) or an intensive outpatient program (IOP).
Medication-Assisted Treatment
Medication-assisted treatment (MAT) is a form of treatment that combines certain medications, such as Vivitrol, Suboxone, or methadone, with therapy and other behavioral health services. However, this treatment is only approved for opioid use disorder or alcohol use disorder.
Payment Options Accepted In Ottawa County, Ohio
If you're seeking forms of payment for alcohol or drug treatment services, consider the options provided by the state, including Medicare and Medicaid.
If you do have private health insurance, contact the phone number on your insurance card to speak with a representative who can confirm your insurance plan and determine if it covers in-network or out-of-network options.
To find out if we accept your insurance, or to learn more about our residential treatment options, please contact us today.