Pet-Friendly Alcohol & Drug Rehab Centers
If you or a loved one are seeking a pet-friendly drug rehab center, some specialized treatment programs may allow you to bring your furry friend. However, policies at each treatment center differ, and it's best to contact rehab programs directly and ask if they're pet-friendly.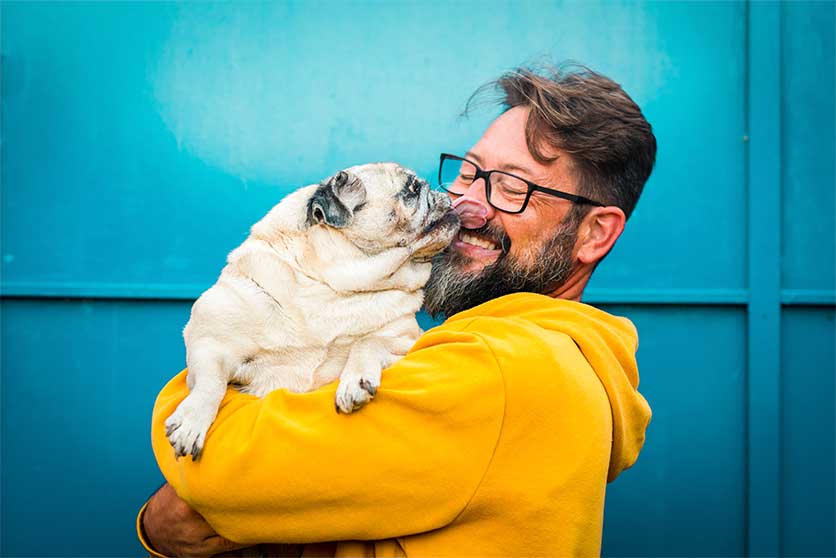 Those requiring a cat- or dog-friendly rehab center may first consider utilizing the Substance Abuse and Mental Health Services Administration (SAMHSA) behavioral health locator tool to determine the treatment facilities in the area.
From there, you can contact the various drug addiction treatment centers to find which treatment options best suit your needs.
If you require substance abuse treatment, yet seek a pet-friendly drug rehab, you can find specialized programs available near you.
Can You Bring Your Pet To Alcohol Or Drug Rehab?
Whether or not you can bring a pet or animal to a drug rehab center depends on the treatment program itself.
Some rehab programs are pet-friendly, but you'll have to contact individual treatment centers to determine their policies regarding pets or other animals. If you have an emotional support animal (ESA), for example, you may be allowed to bring your pet with you.
Does Insurance Cover Pet-Friendly Treatment?
Your particular insurance plan will determine the cost of addiction treatment, including at pet-friendly drug rehab centers.
Contact your insurance provider and ask for a list of in-network treatment centers. From there, contact each treatment center directly and ask about pet-friendly options or if there is any additional cost you'll be responsible for out-of-pocket.
Health Benefits Of Pet-Friendly Rehab
Those who attend a pet-friendly rehab center may participate in animal-assisted therapy (AAT) that allows you to see your furry friend during your addiction recovery. Support dogs and other animals may help the well-being of the pet owner.
The unconditional love pets can bring may provide emotional support in those struggling with drug or alcohol addiction. For many, pets are considered family members and by allowing patients to see their pet, the person may not feel so alone during their time at a recovery center.
How To Find Pet-Friendly Drug Rehab Centers Near You
To find a pet-friendly drug or alcohol rehab center near you, you can use the SAMHSA treatment locator to determine what kinds of treatment centers are available in your area.
Next, contact each rehab facility and inquire about pet-friendly rehab options.
Pet-Friendly Addiction Treatment Options
Pet-friendly treatment centers may provide various treatment plans for those with alcohol or drug addiction. For instance, some may participate in detox, a treatment process in which your body will purge the dangerous chemicals brought on by drug use.
Other treatment options include:
Inpatient Treatment
Those who bring their pet to rehab may decide to do so because they are taking part in residential treatment. A residential rehab program requires a person to maintain on-site for a duration of time.
As an inpatient, you can receive 24/7 care which allows those struggling with severe substance use disorders or mental health disorders to receive the treatment they need. For instance, those with a dual diagnosis or co-occurring disorder may require a more structured and rigid schedule.
Outpatient Treatment
Outpatient treatment allows you to visit the dog-friendly rehab at various times throughout the week. During these designated times, you'll take part in the recovery process by participating in therapy and other programs which may involve your pet.
Other outpatient treatment programs to consider include the partial hospitalization program (PHP) or the intensive outpatient program (IOP).
To learn if our residential, evidence-based treatment program will work for you or a loved one, or to find out if you can bring your cat or dog with you, please contacthttps://www.recoveryohio.org/contact-us/ Ohio Recovery Center today.