Drug Rehab In Greene County, Ohio
Many Greene County residents live with drug or alcohol addiction every year. Addiction treatment services in Greene County, such as medical detox, medication-assisted treatment, and behavioral therapy, can help you and your loved one recover.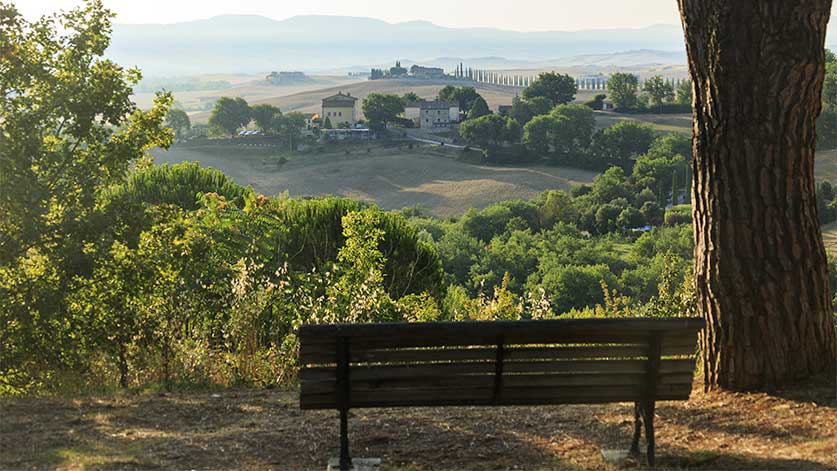 Substance use disorders caused by opioids, cocaine, alcohol, and other substances affect Greene County residents each year. If you or someone you know in Greene County is struggling with alcohol or drug abuse, help is out there.
The Mental Health Recovery Board (MHRB) of Clark, Greene, and Madison Counties can connect Greene County residents to substance abuse treatment services, mental health care, prevention and education resources, and other services.
Substance Use Resources In Greene County, Ohio
The MHRB of Clark, Greene, and Madison Counties can help you find:
helplines if you or a loved one are experiencing a crisis
alcohol and drug addiction treatment providers through a search engine
overdose prevention information and initiatives
community resources for employers, peer support groups, law enforcement, and other groups
If you would like to know more about treatment plans near you, you can also contact individual treatment facilities you find through the MHRB website or the official SAMHSA Treatment Locator.
Ohio Recovery Center
Ohio Recovery Center can set up an inpatient treatment plan for a broad range of substance use disorders, including opioid, cocaine, alcohol, and prescription drug addiction.
Our treatment center is located in Van Wert, Ohio, about 110 miles from Xenia. We offer a combination of clinical and holistic services, including medication-assisted treatment, medical detox, behavioral therapy, and wellness activities.
Greene County Substance Use & Overdose Data
In 2021, there were 54 drug overdose deaths in Greene County. This number is lower than the 5-year peak of 66 overdose deaths in 2017 but higher than the 43 overdose deaths recorded in 2020.
Synthetic opioids such as fentanyl were factors in almost all Greene County overdose deaths in 2021. Cocaine and amphetamines, taken either alone or with opioids, also factored into many overdose deaths during this time.
These numbers may suggest illicit opioids, cocaine, and amphetamines are highly available for abuse in Greene County. The risk of ingesting lethal doses of these drugs may also be significant in the area.
Alcohol & Drug Rehab Options In Greene County, Ohio
According to SAMHSA, there are 15 alcohol and drug rehab centers in Greene County. Many of these treatment facilities are located in Beavercreek, Xenia, and Fairborn.
Greater Dayton and the Miami Valley, which overlaps with parts of Greene County, also hosts a wide range of addiction and behavioral health services.
Drug and alcohol rehab centers in Greene County may offer some or all of the following treatment options.
Medical Detox
Medical detox can help you manage the difficult or painful aspects of quitting, such as withdrawal symptoms and mental health problems. During a medical detox program in Greene County, you can get constant medical care and reduce your chances of relapsing.
Inpatient & Outpatient Programs
Inpatient treatment offers physical and mental health treatment while you live at a rehab center. Inpatient treatment plans are recommended for patients who need constant or 24-hour care.
Outpatient treatment offers similar services as inpatient treatment. However, you may not stay at a rehab center for an entire outpatient program. Outpatient care is recommended for patients with a low risk of relapse as well as support outside of treatment.
Medication-Assisted Treatment
Medication-assisted treatment (MAT) programs prescribe approved substances to improve your physical or mental health during rehab.
Medications used to manage opioid or alcohol addiction may include methadone, buprenorphine, acamprosate, or antipsychotics.
Patients going through rehab may have a high risk of drug abuse. MAT programs in Greene County carefully monitor and regulate your MAT programs to reduce the risk of abuse.
Other Treatment Services
Other services offered by Greene County addiction treatment centers may include:
case management services
pre-treatment or assessment services
group and family counseling
referrals to support groups, such as Alcoholics Anonymous meetings
12-step addiction recovery services
You can contact treatment facilities in Greene County to learn about the services they offer.
Payment Options Accepted In Greene County, Ohio
Treatment facilities in Greene County may accept one or more of the following insurance plans:
Medicare
Medicaid
federal military insurance
If you do not have health insurance, some treatment centers may offer sliding fee scales where the cost of your treatment can be based on your income.
To learn more about payment options and treatment plans that fit the needs of you or your loved one, please contact Ohio Recovery Center today.
Written by
Ohio Recovery Center Editorial Team
©2023 Ohio Recovery Center | All Rights Reserved
This page does not provide medical advice.