Concerta Dosage | 18 mg to 54 mg
Concerta is a stimulant medication offered in 18 mg daily dosages as well as various formulations and strengths.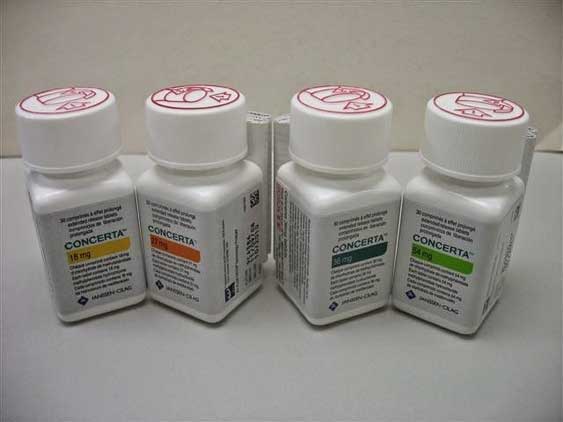 Methylphenidate (brand name Concerta) is a stimulant medication used as a central nervous system (CNS) stimulant to help treat symptoms associated with attention deficit hyperactivity disorder (ADHD), including impulsivity or inattention. 
While ADHD symptoms may be treated, Concerta can also be used to help treat narcolepsy.
According to the United States Drug Enforcement Administration (DEA), while Concerta assists with the treatment of ADHD, the drug may have the potential for abuse and is a Schedule II controlled substance.
Concerta is an extended-release tablet which is offered in a variety of doses, formulations, and strengths.
Concerta Dosage
Concerta is available in 18, 27, 36, and 54 mg dosage strengths. The recommended starting daily dose of Concerta, according to the United States Food and Drug Administration (FDA), is 18 mg.
Depending on the severity of your condition, your doctor may prescribe a certain particular strength of Concerta for your diagnosis. Whether you suffer from narcolepsy or ADHD, Concerta strengths are available in several options.
However, with pediatric patients such as adolescents as well as adult patients, prescribing doctors may participate in titration, or managing dosages and adjusting them according to your needs.
Formulations & Strengths Of Concerta
The half-life of Concerta is 3.5 hours. Concerta increases the dopamine and norepinephrine levels in the brain and through the extended-release tablet, Concerta provides a long-lasting formulation.
The immediate-release tablet of methylphenidate hydrochloride known as Ritalin is needed numerous times a day compared to Concerta due to the difference in half-life. Speak with your doctor regarding the ADHD medication you are prescribed.
Max Dose
While the basic strengths of Concerta are 18, 27, 36, and 54 mg, the maximum dosage of the prescription drug should not exceed 72 mg per day.
Children & Teens
Children 6-12 years of age may be prescribed 18-54 mg per day while adolescents 13-17 years of age may be prescribed 18-72 mg per day.
Adults
Adults 18-65 can also be prescribed 18-72 mg per day.
Additional Information About Concerta
Those who take Concerta should be aware of the side effects and drug interactions may take place.
Side Effects
Common Concerta side effects may include:
dry mouth
dizziness
weight loss
abdominal pain
loss of appetite
trouble sleeping
However, side effects of Concerta can also range in severity, with some suffering from other health problems such as:
blurred vision
motor tics
hypertension or high blood pressure
heart rate fluctuations
priapism or painful erections
psychosis
hyperhidrosis
cardiovascular problems such as palpitations, tachycardia, or arrhythmias
the discontinuation of Concerta which may lead to withdrawal symptoms
overdose which can lead to sudden death
Drug Interactions
Do not combine substances with Concerta unless speaking with your prescribing doctor as adverse reactions may take place. As stated by the FDA, drugs to avoid include:
supplements
other CNS stimulant medications such as Adderall
benzodiazepines
alcohol
opioids
antidepressants such as serotonin and norepinephrine re-uptake inhibitors (SNRIs), selective serotonin re-uptake inhibitors (SSRIs), and monoamine oxidase inhibitors (MAOIs)
Combining antidepressants with Concerta can lead to the worsening of mental health problems such as severe depression or manic symptoms.
Underlying Conditions
Those with certain underlying conditions should avoid Concerta. Certain conditions may be worsened if you have any of the following:
a family history of mental health problems including Bipolar Disorder
glaucoma
hypersensitivity to ADHD medications
Tourette's Syndrome
heart problems
pregnant or breastfeeding
Raynaud's Phenomenon
If you or a loved one are suffering from a substance use disorder or stimulant drug dependence, our healthcare professionals can help. To learn about our inpatient treatment options, please contact us today.