What Is A Lethal Dose Of Carfentanil? | Carfentanil Overdose
A lethal dose of carfentanil could be as little as 0.02 mg, an amount almost invisible to the naked eye. Carfentanil can be hidden in illicit drugs, including counterfeit prescription drugs, where it can cause a lethal opioid overdose.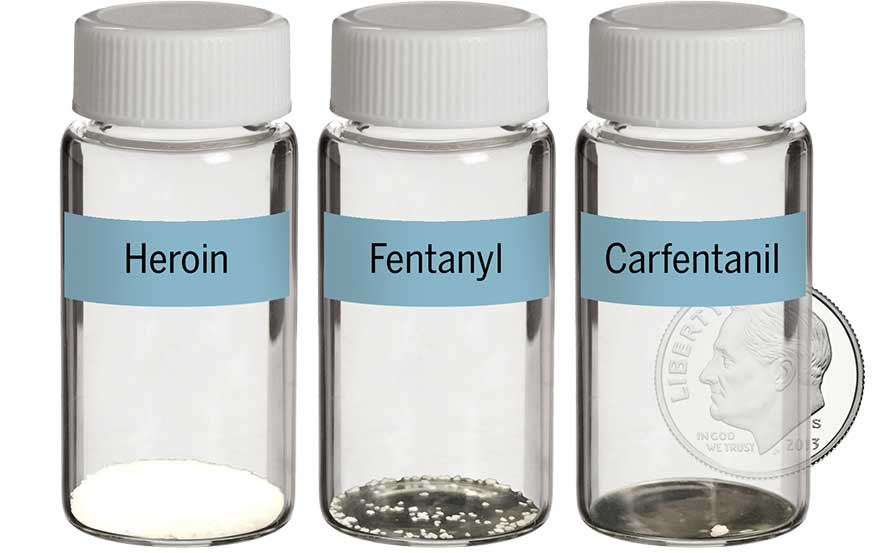 Carfentanil is a Schedule II controlled substance not approved for use in humans. It's used as an elephant tranquilizer on large mammals. Carfentanil is a deadly fentanyl analog, since lethal amounts of the drug can be mixed into illicit opioids without the buyer knowing.
What Is A Lethal Dose Of Carfentanil?
A lethal dose of carfentanil can be a tiny amount as little as 0.02 mg. Although the overdose threshold of carfentanil is not determined by experts, carfentanil is 100 times stronger than fentanyl, a synthetic opioid that can be lethal in 2 mg doses.
In Ohio, carfentanil overdose deaths were first recorded by law enforcement personnel in 2016, marking another stage of Ohio's ongoing opioid crisis. The risk of carfentanil being present in illicit drugs continues to be a public health problem in the state.
Carfentanil Overdose
The amount of carfentanil needed to overdose in humans may be as small as several grains of salt, though the exact number is unknown. Signs of a carfentanil overdose may include severe sedation, drowsiness, respiratory depression, a weak pulse, pinpoint pupils, and clammy skin.
Harm reduction techniques can reduce your exposure to dangerous fentanyl analogues, as well as your risk of overdose.
Fentanyl test strips given out by Ohio harm reduction centers may detect fentanyl and its analogues in your samples. However, purchasing illicit drugs off of the street in Ohio requires extreme caution.
Treating A Carfentanil Overdose
While a drug overdose involving carfentanil may require immediate medical attention, you can give an opiate overdose victim a dose of naloxone.
Naloxone blocks opioid receptors to restore breathing stopped by an opioid overdose. Project DAWN can give Ohioans Narcan, a nasal spray that contains naloxone.
Recovering from a drug overdose may involve completing an addiction program. For information on our fentanyl-related substance abuse treatment program, please contact us today.