Phenazepam | Uses, Side Effects, & Risk Of Addiction
Phenazepam is a long-acting benzodiazepine and anxiolytic used for anxiety in Russia—it's an illicit drug in the United States. Phenazepam may cause numerous side effects and can lead to an increased risk of addiction.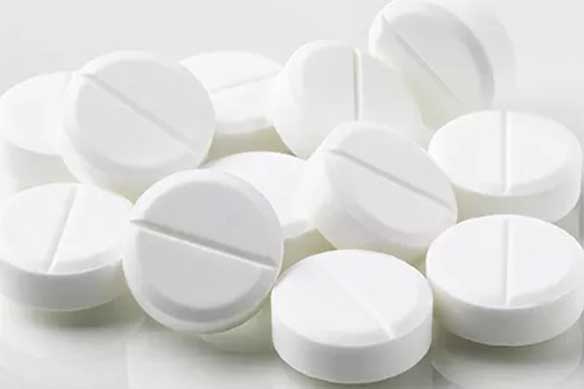 Phenazepam (sometimes referred to as fenazepam) is classified as a benzodiazepine. According to the United States Drug Enforcement Administration (DEA), phenazepam is not a controlled substance.
Phenazepam was developed in the Soviet Union during the 1970s, but is currently prescribed in Russia and the Commonwealth of Independent States (CIS) countries.
Unfortunately, phenazepam can be found on the illicit drug market in the United States.
Uses Of Phenazepam
The drug is used in different ways, such as treating those who suffer from alcohol withdrawal symptoms. Phenazepam may act as an anticonvulsant and help those with certain neurological conditions, including epilepsy.
In addition to the treatment of alcohol withdrawal syndrome, phenazepam can help reduce anxiety. Similar to other benzodiazepines or "benzos," Phenazepam's molecular formula contains 7-bromo-5-(2-chlorophenyl)-1,3-dihydro-2H-1,4-benzodiazepin-2-one.
When ingestion takes place, the central nervous system (CNS) is depressed and the drug acts on the GABAA receptors, creating sedation and other side effects.
Side Effects Of Phenazepam
In addition to the sedative effects created by phenazepam, those who abuse the drug can experience more serious and life-threatening effects. The drug can be used in powder form, smoked, or added to blotter paper and herbal products per the DEA.
Some of the side effects of phenazepam may include:
drowsiness
feelings of euphoria
dizziness
sedation
impairment
loss of coordination
retrograde amnesia
Phenazepam Risks & Warnings
Those who abuse phenazepam may have an increased risk of addiction. The risk of dependence is possible, as is the possibility of phenazepam abuse.
The risk of addiction may occur when phenazepam is combined with other substances. Additionally, the drug may be snorted or smoked, greatly increasing the side effects and potential of a fatal overdose.
All of these forms of drug abuse can result in addiction.
Combining Substances
To avoid addiction, do not participate in combining drugs and other substances. Certain drug interactions may take place, resulting in serious health concerns. Some of the drugs to avoid while using phenazepam include:
opioids
antidepressants
muscle relaxants
alcohol
other CNS depressants
antihistamines
over-the-counter pain medications
In addition to these drugs and substances, phenazepam should not be combined with other benzodiazepines due to the increased risk of respiratory depression. Examples of other benzodiazepines include diazepam (Valium), clonazepam (Klonopin), and alprazolam (Xanax).
Phenazepam Overdose
When phenazepam addiction occurs, those taking the drug in high doses may suffer from an overdose. Symptoms of a phenazepam overdose may include:
respiratory depression
seizures
convulsions
severe anxiety
coma
death
If an overdose is suspected, seek urgent medical attention and contact 911 right away.
Phenazepam Addiction Treatment
Benzodiazepine addiction is treated with a combination of treatment services, including medical detox, behavioral therapy, and peer support groups.
At Ohio Recovery Center, our inpatient rehab program offers the above services as well as mental health counseling, holistic and wellness activities, and aftercare planning.
To learn more about our treatment options, please contact us today.