Percocet Street Names
Street names of the opioid prescription medication Percocet include oxy, hillbilly heroin, and percs.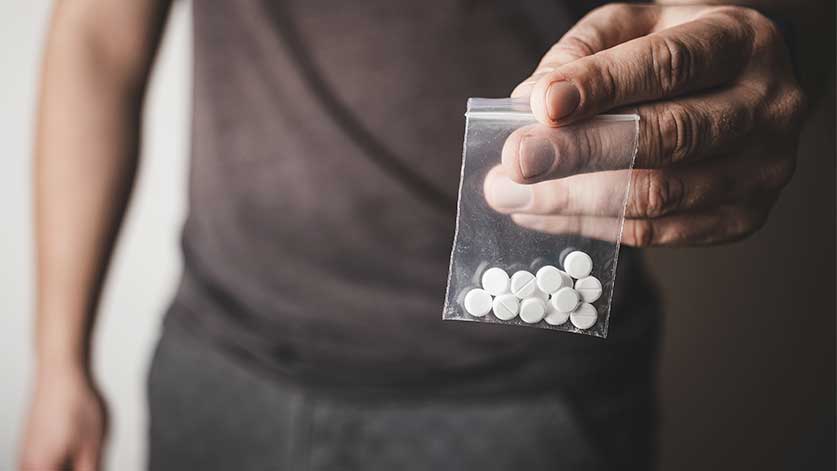 Percocet (one of the brand names for the combination of oxycodone and acetaminophen) is an opioid prescription drug used to treat those suffering from moderate to severe pain.
According to the United States Drug Enforcement Administration (DEA), Percocet is a Schedule II controlled substance, meaning it has abuse potential that can lead to physical or psychological dependence.
Because Percocet acts as a sedative and can provide feelings of euphoria, some abuse the drug, even turning to the illicit drug market to find Percocet on the street. Percocet may go by many slang terms on the street.
Common Street Names Of Percocet
The street names of Percocet, as stated by the National Institutes of Health, include:
percs
hillbilly heroin
oxy
oxycotton
kickers
oc
roxy
The drug slang on the street may change slightly depending on the type of substance abuse taking place. For instance, several medications contain both acetaminophen and oxycodone. These consist of Oxycet, Lynox, Tyler, and others.
Other drugs contain oxycodone and Aspirin such as Percodan. Some of the street names of these drugs may sound similar.
Side Effects & Warnings Of Percocet Abuse
The National Institute on Drug Abuse (NIDA) states some of the common side effects of Percocet consist of:
sedation
drowsiness
confusion
nausea
feelings of euphoria
slowed breathing
There are also a number of warnings associated with those who abuse Percocet.
Drug Interactions
Those who receive Percocet from the illicit drug market or on the street may unknowingly consume more substances than Percocet. Due to the lack of quality control, traces of other substances may be found in the pill, creating serious side effects such as an overdose.
Additionally, those who take Percocet should avoid the following substances, as serious drug interactions can occur:
stimulant medications containing amphetamine such as Adderall or Ritalin
marijuana (weed)
other opioid painkillers such as hydrocodone (hydro), Vicodin (vike), and oxycodone (Oxycontin),
PCP or ketamine
benzodiazepines (benzos) such as Xanax or Valium Valium
hydromorphone or Dilaudid (juice, footballs, dillies)
codeine (sizzurp, captain cody, lean, schoolboy, purple drank)
methamphetamine
sedatives
heroin (china white, brown sugar, dope)
fentanyl, Sublimaze, Actiq (china girl, jackpot, dance fever, apache, goodfella)
morphine (white stuff, miss Emma)
methadone
alcohol
hallucinogens such as LSD (acid, tabs) and MDMA (ecstasy, molly)
Percocet Withdrawal Symptoms
Some of the symptoms of Percocet withdrawal, which may occur after you stop using, include:
mental health issues such as anxiety or depression
cravings for the drug
irritability
loss of appetite
fluctuations in heart rate
runny nose
restlessness
Percocet Overdose
Symptoms of a Percocet overdose, according to the United States Food and Drug Administration (FDA), may include:
cold or clammy skin
hypotension
stroke
seizures
respiratory depression
coma
death
Prescription Drug Addiction Treatment
If you or a loved one are struggling with prescription drug use, consider the treatment options provided by Ohio Recovery Center. At our treatment center, we provide evidence-based practices, inpatient care, and other recovery resources.
To learn more about our specialized treatment programs, please contact us today.