Vermilion, Ohio Alcohol & Drug Rehab Services
There are no substance abuse treatment centers located in Vermilion, Ohio, itself. However, you can find several rehab centers in the area that offer services such as medical detox, behavioral therapy, and mental health care in both inpatient and outpatient settings.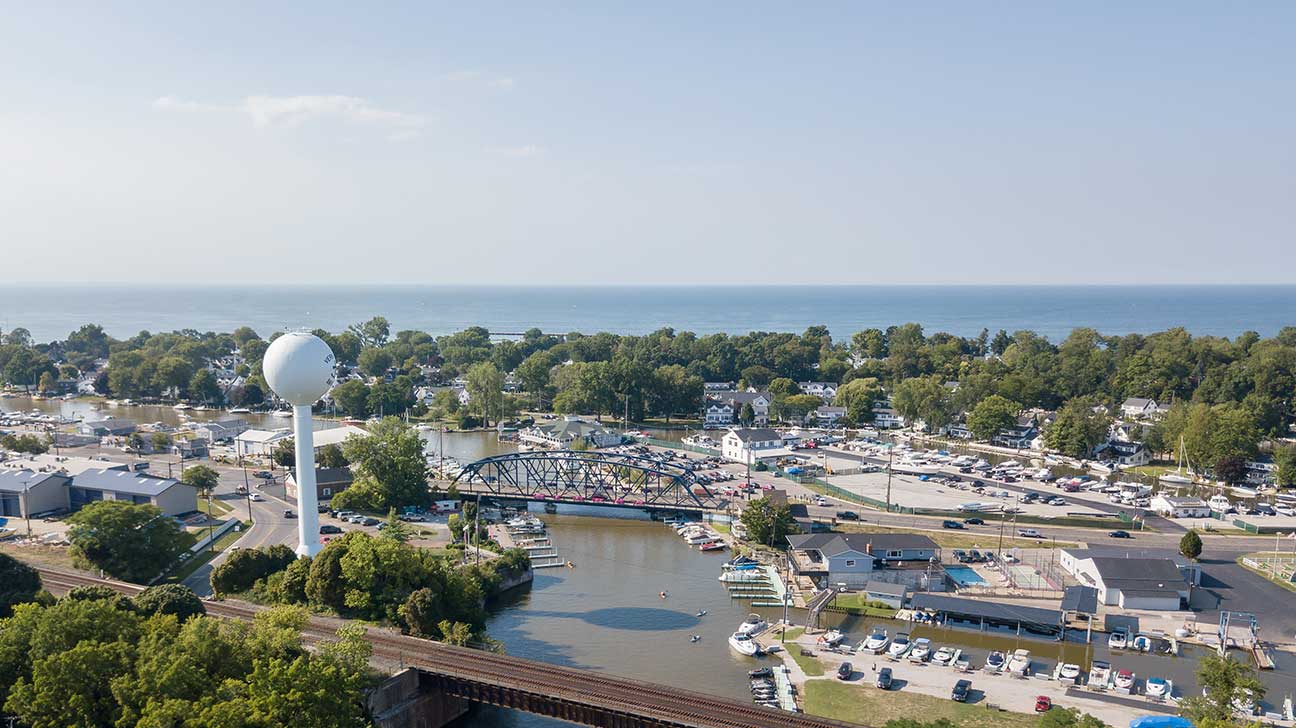 If you or a loved one live in Vermilion, Ohio and seek drug treatment, the Substance Abuse and Mental Health Services Administration (SAMHSA) states there are no treatment centers located in the city.
Despite this, you can find substance abuse treatment in the surrounding areas of the state such as Lorain County and the Cleveland region. Alcohol and drug rehab centers across Ohio and within your region offer various services to help you on your road to recovery.
Available Alcohol & Drug Rehab Services Near Vermilion, Ohio
Drug and alcohol treatment options offered to you in Ohio include:
medical detoxification
outpatient treatment
aftercare resources
Medical Detoxification
Many rehab facilities require medical detoxification at the beginning of treatment. A detox center may provide this form of treatment which typically lasts short-term.
Those in need of serious drug addiction treatment will be monitored throughout the detox process as withdrawal symptoms may occur. If withdrawal symptoms become present, healthcare workers will assist you.
Inpatient Treatment
If you choose an inpatient rehab facility, you will find a variety of treatment services available to you. Inpatient care provides you with a 24/7 scheduled treatment plan in a peaceful and structured environment.
Not only does this allow you to have immediate access to medications and a team of healthcare professionals, inpatient treatment can prove to be beneficial for those suffering from a co-occurring disorder or dual diagnosis.
For instance, if a person suffers a mental health disorder or substance use disorder, their dual diagnosis may require a rigid treatment schedule.
Outpatient Treatment
At an outpatient treatment facility, you will find a wide-range of treatment options. Many of the same inpatient treatments are offered at an outpatient drug or alcohol rehab center.
As an outpatient, you will receive aftercare resources, therapy options, and other outpatient treatment programs to consider. For instance, you or a family member may consider an intensive outpatient program (IOP) or a partial hospitalization program (PHP).
Medication-Assisted Treatment
Medication-assisted-treatment (MAT) is a form of treatment designed for those with opioid use disorder or alcohol use disorder. Certain rehab programs can offer this type of treatment which combines cognitive behavioral therapy techniques with FDA-approved medications.
Aftercare Resources
Aftercare resources are essential in maintaining sobriety. Addiction treatment centers can help coordinate aftercare options such as individual or group therapy, support groups, vocational assistance, sober-living housing, and more.
Paying For Rehab In Vermilion, Ohio
If you do not have private health insurance, consider public payment options such as Medicare or Medicaid.
For those of you with private health insurance, contact the phone number on your insurance card to speak with your provider and determine your type of coverage. You should be able to find out if outpatient and inpatient treatment options are both covered.
Substance Use Trends & Facts In Vermilion, Ohio
Some of the substance abuse trends in Lorain County and the greater Cleveland region include:
The most available prescription opioid during the first six months of 2022 in the Cleveland region was Percocet.
For Lorain County, the 5-year average drug overdose death rate has doubled since 2015.
The Cleveland region saw an increase in the availability of methamphetamine, buprenorphine, and fentanyl during the first six months of 2022.
Opioid use increased by 53% from 2019 to 2020 in Lorain County.
In October 2022, Lorain County Public Health announced 71 out of the 82 overdose deaths of the year were opioid-related.
The provisional drug overdose death count for the 12 month-ending period ending in September, 2022 for Lorain County is 135.
Vermilion, Ohio Substance Use Resources
Substance abuse resources available to you in this area consist of:
Ohio Recovery Center
At Ohio Recovery Center, we offer drug and alcohol addiction treatment programs and are located less than 2.5 hours away from Vermilion and nearby cities such as Amherst and Sandusky.
At our residential treatment center, we focus on evidence-based care, wellness options, and mental health care with individual and group therapy.
To speak with a healthcare representative and begin the addiction recovery process for yourself or a loved one, please contact us today.