Klonopin Dosage, Formulations, & Strengths
Klonopin is a benzodiazepine used to treat panic and seizure disorders in adults and children. When prescribed, you often start on the lowest dose possible and then your doctor increases it until the desired effect is achieved.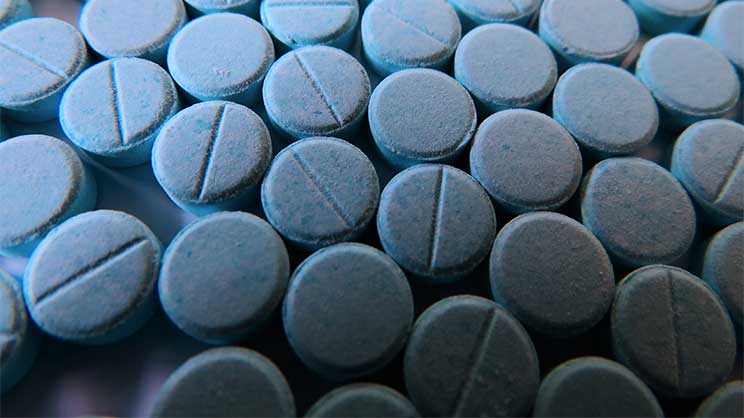 Klonopin is the brand name of the benzodiazepine and anticonvulsant clonazepam. It's used in the short-term treatment of panic disorder, panic attacks, epilepsy, and other types of seizure disorders.
The prescription drug comes in a variety of strengths, and the dosage given can depend on many factors like age and what medical conditions you have.
Klonopin Dosage
What Klonopin dosage you're prescribed depends on a variety of factors, and one of the biggest is what health condition you have.
The dose can change depending on whether you have seizure disorders like absence seizures, myoclonic seizures, and Lennox-Gastaut syndrome, or panic disorder or panic attacks.
Seizure Disorder
For adults and children 10 and older with seizure disorder, the typical dosage is 0.5 mg three times per day. The daily dose can be increased by your healthcare provider by 0.5-1 mg every three days until the desired effect is achieved. Your dose shouldn't go higher than 20 mg per day.
For children under 10, the prescribed dose is determined based on body weight. It's usually anywhere from 0.01 to 0.03 mg per kilogram of weight per day.
There are no clinical trials with Klonopin for seizure disorder in geriatric patients but your healthcare professional will start you on the lowest dosage and then increase from there.
Panic Disorder
For adults with panic disorder, the typical dose is 0.25 mg twice a day. It may be increased by 0.5-1 mg per day after three days but the dose shouldn't be more than 4 mg per day.
For children, the dose of Klonopin is determined by the doctor.
Again, there are no clinical trials for Klonopin use in geriatric patients with panic disorder and starting at the lowest dose is recommended.
Klonopin also has a few off-label uses including restless leg syndrome, generalized anxiety disorder, and tardive dyskinesia.
Klonopin Formulations
Klonopin comes as a tablet you swallow or as an orally disintegrating tablet that dissolves on the tongue.
Besides clonazepam, Klonopin tablets contain gelatin, mannitol, methylparaben sodium, propylparaben sodium, and xanthan gum.
Klonopin Strengths
Klonopin comes in several strengths. Which one you're prescribed depends on the dosage your healthcare provider thinks will work for you.
The available strengths include:
0.125 mg
0.25 mg
0.5 mg
1 mg
2 mg
Factors Affecting Klonopin Dosage
Your doctor takes many factors into account when figuring out the right dosage for you, including:
age
weight (usually for children)
type and severity of the condition you're taking Klonopin to treat
other medical conditions you have
other medications you're taking
Klonopin Side Effects
Clonazepam slows down the central nervous system (CNS). It does this by increasing the amount of the neurotransmitter gamma-aminobutyric acid (GABA) in the brain.
An increase in GABA is what slows activity in the nervous system and treats the symptoms of panic disorder and seizures.
No matter what strength and dosage you end up taking or if it's for seizures or panic disorder, Klonopin comes with a number of adverse effects.
Some of the most common side effects include:
drowsiness
dizziness
diarrhea
constipation
nausea
muscle pain
sleep disturbances
cognitive impairment
Some of the serious side effects include:
rash
hives (allergic reaction)
swelling of eyes, lips, tongue, or throat
trouble breathing
difficulty breathing
Klonopin Abuse Potential
While it has legitimate medical uses, Klonopin is also known to be abused. The Food and Drug Administration (FDA) classifies it as a Schedule IV controlled substance.
This means it has a relatively low potential for abuse compared to other drugs, but it can still lead to physical dependence and addiction.
Once you develop a dependence on Klonopin, you may experience withdrawal symptoms such as suicidal thoughts and mental health issues when stop use.
Klonopin Overdose
When talking about dosages, it's also important to discuss overdosing.
You have an increased risk of overdose if you abuse Klonopin or mix it with other drugs like opioids, antidepressants, or other benzodiazepines like alprazolam (Xanax), lorazepam (Ativan), and diazepam (Valium).
Combining these drugs can lead to CNS depression which affects breathing and motor skills and can lead to death. In Ohio the number of benzo overdose deaths in Ohio has steadily increased over the past decade.
If you overdose on Klonopin, call 911 immediately as the consequences can be life-threatening. Some of the symptoms of Klonopin overdose include:
sleepiness
confusion
impaired coordination
sedation
loss of consciousness
respiratory depression
coma
If you're dealing with Klonopin abuse and seeking treatment in Ohio, Ohio Recovery Center is here to help you on your recovery journey. We offer a variety of addiction treatment options, including detox, inpatient rehab, and aftercare.
To learn more, please call our helpline today.