Halcion (Triazolam) Dosage, Formulations, & Strengths
The dosage forms and strengths of Halcion prescribed depend on certain factors like age, weight, and overall health. The average adult is typically prescribed 0.25 mg per day, but older adults and those who weigh less than average may be prescribed a 0.125 mg dose.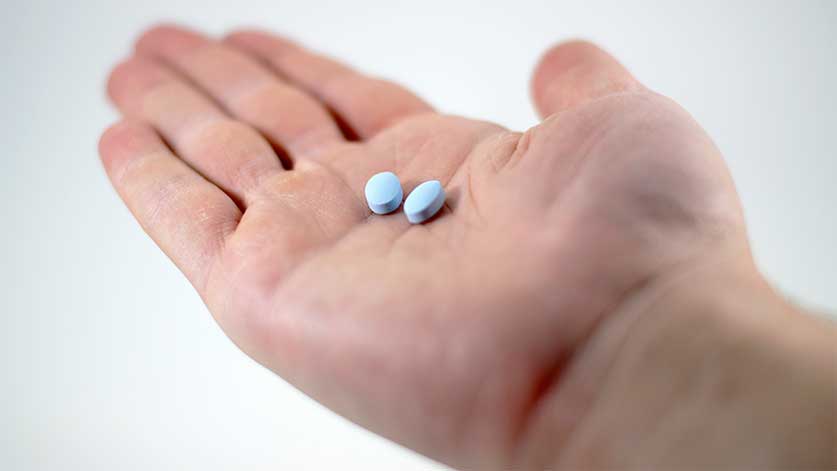 Halcion is the brand name for triazolam, a benzodiazepine, sedative-hypnotic, and central nervous system depressant prescription medication that slows activity in the brain to help you relax and sleep. It's prescribed for the short-term treatment of insomnia or sleep problems.

Despite its medical use, Halcion is classified as a Schedule IV controlled substance by the Drug Enforcement Administration (DEA). This means the abuse of the drug can lead to physical dependence and addiction.
The dosage forms and strengths of Halcion prescribed depend on certain factors like age, weight, and overall health.

Halcion Dosage
How much Halcion you're prescribed to take daily often depends on your age. Adults under 65 can take a different dosage than children and adults over 65.
Adult Halcion Dosage
The recommended Halcion dosage for adults is 0.25 mg once daily before bedtime. A 0.125 mg daily dose may work for some people with low body weight. There is also a 0.5 mg daily dosage but it's only recommended for those who don't respond to lower dosages.
No matter the dosage, Halcion should only be prescribed for 7-10 days. It should not be prescribed in any quantity that exceeds a 1-month supply.
Geriatric Adult Halcion Dosage
For people over 65 years old, the recommended dosage is 0.125 mg or 0.25 mg daily before bedtime. The dosage will likely start at 0.125 mg and then go up as needed. The lowest effective dose is always recommended.

Child Halcion Dosage
There is no recommended dosage of Halcion for children. It's often left up to the doctor to prescribe the dose they believe is best.
Maximum Dose Of Triazolam
The maximum recommended dose of Halcion also differs based on age. Adults under 65 should not take more than 0.5 mg of Halcion per day and adults over 65 should not take more than 0.25 mg daily.
There is an increased risk for adverse reactions in older adults who take higher doses. That's why a lower dose is recommended.

Halcion Formulations
Halcion comes in only one formulation: a tablet that is taken orally. It's often found as a powder blue tablet that is oval in shape, scored, and imprinted with "HALCION 0.25." However, the imprint may change depending on the manufacturer.
Halcion Strengths
Halcion only comes in two different strengths:
Side Effects Of Triazolam
No matter what dosage you're taking, side effects are a possibility, and the higher the dosage, the more intense the side effects can be.
Some of the common adverse effects may include:
drowsiness
dizziness
lightheadedness
headache
nervousness
nausea
vomiting
sleep-driving (rare)
Some of the more serious side effects can include:
behavioral changes
rash
hives
itching
swelling of the eyes, lips, tongue, or throat
difficulty breathing or swallowing
hoarseness
Drug Interactions With Halcion
If you mix Halcion with certain drugs and substances, it can lead to adverse reactions.
Some of the drugs that shouldn't be taken with Halcion include:
antifungal medications like itraconazole and ketoconazole
supplements
grapefruit juice
certain medications for HIV like ritonavir
nefazodone
antibiotics like clarithromycin and erythromycin
antidepressants
calcium channel blockers like diltiazem and verapamil
certain histamine-2 receptor blockers (H2 blockers) like cimetidine and ranitidine
isoniazid
other benzodiazepines like alprazolam, lorazepam, and diazepam
opioids
sedatives
selective serotonin reuptake inhibitors like fluvoxamine and paroxetine

Triazolam Overdose
While Halcion has a low potential for abuse as a Schedule IV controlled substance, misusing and abusing the CNS depressant can lead to dependence and addiction. And with abuse and addiction, you increase your risk of a life-threatening overdose.

Some of the signs of a Halcion overdose include:
extreme drowsiness
confusion
problems with coordination
slurred speech
respiratory depression/breathing problems
seizures
Coma
The risk of overdose increases when you mix Halcion with other benzodiazepines or prescription opioids.
Halcion Detox & Addiction Treatment
Whether you no longer need to take Halcion or you abused it, built up a physical dependence, and need to come off the drug, detoxing is an important process. Suddenly stopping the usage of Halcion on your own is not recommended as coming off of it can lead to withdrawal symptoms.
Tapering
Detox usually involves tapering and a medical professional needs to be involved. Your healthcare provider will slowly lower the dosage you take over time until you can stop taking it altogether and feel few withdrawal reactions.
If withdrawal symptoms still occur, your healthcare professional can provide other medications to ease those specific symptoms.
Prescription Drug Addiction Treatment
If you or a loved one are struggling with drug abuse or addiction, help is available at Ohio Recovery Center. Our clinicians can help you build a customized treatment plan with addiction treatment options that include detox, inpatient drug rehab, and aftercare support.
For more information, please call our helpline today.