Can You Smoke Ritalin (Methylphenidate)?
Those who smoke Ritalin sometimes mix a crushed tablet with tobacco or marijuana. Smoking Ritalin in any form can harm the lungs and increase the risk of dependence and overdose.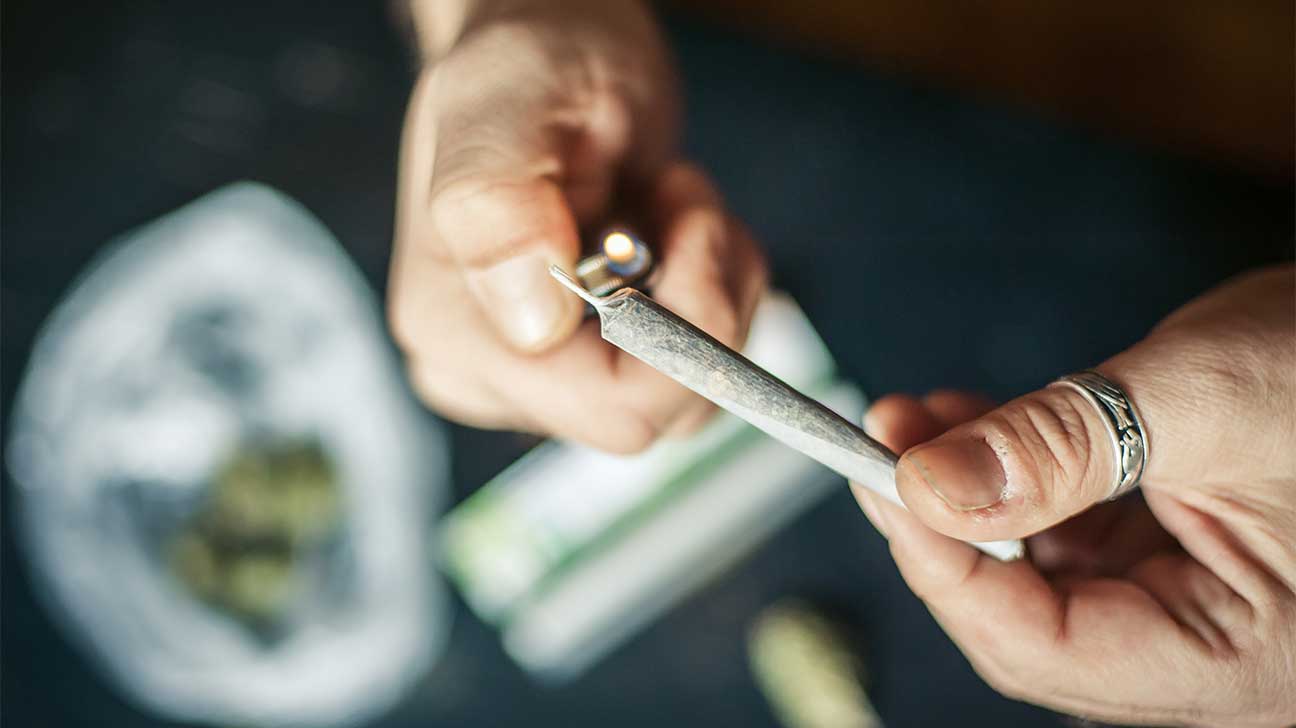 Ritalin, also known as methylphenidate, is prescribed foe attention deficit hyperactivity disorder (ADHD) symptoms or sleeping disorders such as narcolepsy.
The immediate-release or extended-release Ritalin tablet can be crushed into a powder and smoked as a form of drug abuse.
When smoked, the drug enters the bloodstream through the lungs, carrying oxygen to the brain and heart. Ritalin is a central nervous system stimulant, which means it stimulates the central nervous system (CNS) and affects neurotransmitters and dopamine receptors.
Ritalin, according to the United States Drug Enforcement Administration (DEA), is a habit-forming Schedule II controlled substance that can lead to psychological or physical dependence.
Smoking Ritalin is a form of substance use that can lead to serious health issues, including complications with lung health.
Smoking Ritalin
Because Ritalin must be crushed into a powder before being smoked, many sprinkle the substance into tobacco products or marijuana flower. In fact, according to the National Institutes of Health (NIH), abusing Ritalin increases cigarette smoking.
Cigarette smokers need only to sprinkle the drug into their tobacco in order to smoke the prescription stimulant. The side effects of methylphenidate can range in severity, depending on the type of drug use.
Side Effects Of Smoking Ritalin
Common side effects of Ritalin may occur fast and more intensely when the drug is smoked. Some of the common side effects of Ritalin, according to the United States Food and Drug Administration (FDA), consist of:
sleeping problems
dry mouth
headache
loss of appetite
weight loss
mood swings
Serious Side Effects
Some of the more severe side effects that can take place when Ritalin is smoked include:
damage to lung health
increased heart rate and blood pressure
cardiovascular problems
mental health issues
withdrawal symptoms
Ritalin overdose
Dangers Of Smoking Ritalin
There are several dangers associated with smoking Ritalin. Not only can damage to lung health occur, withdrawal symptoms can be more severe and the risk of a Ritalin overdose is increased.
Damage To Lung Health
Smoking such a harsh substance irritates the lungs, resulting in various health issues such as:
chronic cough
frequent lung infections
recurring bouts of pneumonia or bronchitis
loss of lung tissue
feeling out of breath or developing breathing problems
irritation of the throat
Ritalin Withdrawal Symptoms
Those who abruptly stop Ritalin "cold turkey" may experience withdrawal symptoms. These symptoms can become more severe depending on the level of drug abuse which occurred.
Ritalin withdrawal may include:
sleeping difficulty
weight gain
drowsiness
cravings for the drug
restlessness
suicidal thoughts
Ritalin Overdose
Those who smoke Ritalin may not be aware of the high dose they inhale. Because of this, symptoms can occur without notice. When prescription opioids or other stimulant drugs such as Adderall and Concerta are combined with Ritalin, it can increase the risk of overdose.
If an overdose is suspected, seek immediate medical attention and call 911 right away. Symptoms of a Ritalin overdose can include:
muscle twitching
heart attack
dilated pupils
confusion
agitation
convulsions
coma
psychosis
sudden death
Prescription Stimulant Treatment
If you or a loved one are seeking a treatment center for substance abuse, consider Ohio Recovery Center. At our facility, our team of healthcare professionals will design a personalized treatment plan that caters to your needs.
We provide a wide-range of treatment services and resources, including inpatient care and aftercare options. To learn more, please contact us today.