Fiorinal | Uses, Effects, & Warnings
Fiorinal is a medication that is used to treat tension headaches. It can be habit-forming, and the side effects of abuse can include respiratory depression as well as overdose.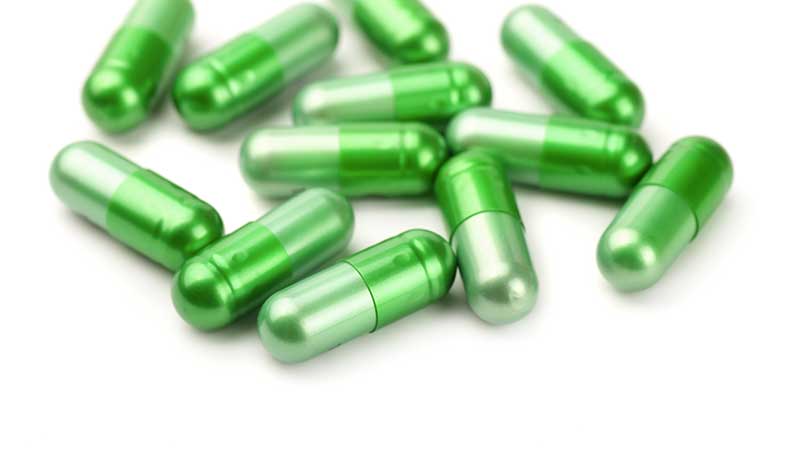 Fiorinal is a medication that treats tension headaches. According to the United States Food and Drug Administration (FDA), each Fiorinal capsule contains 50 mg of butalbital, 325 mg of aspirin, and 40 mg of caffeine.
Fiorinal Uses
Fiorinal affects the central nervous system (CNS), providing pain relief for those suffering from headaches. However, the drug can be habit-forming, leading to psychological or physical dependence.
This is due to the fact that, according to the United States Drug Enforcement Administration (DEA), Fiorinal is a Schedule II controlled substance. Your healthcare provider may prescribe the lowest effective dose of the drug depending on age and underlying conditions.
Another medication known as Fiorinal with codeine combines the same contents as well as codeine phosphate.
Side Effects Of Fiorinal Use
Fiorinal may create numerous side effects, but abuse of the drug can lead to more severe effects.
Common Side Effects
Some of the side effects of Fiorinal may consist of:
lightheadedness
stomach pain
confusion
drowsiness
nausea
Serious Side Effects
More serious side effects can take place when Fiorinal is abused. Seek medical attention if you experience any of the following:
severe heartburn
black or tarry stools
vomit which looks similar to coffee grounds
difficulty breathing
skin rash
withdrawal symptoms
allergic reactions
Fiorinal overdose
Fiorinal Warnings
Speak to your primary doctor before taking Fiorinal, as serious allergic reactions and other interactions can take place.
Allergic Reactions
Before taking Fiorinal, seek the medical advice of your healthcare provider to determine if there are any medications or underlying conditions which may interfere with the drug. Allergic reactions can take place if a person is allergic to any of the multiple drugs combined to form Fiorinal.
Those allergic to non-steroidal anti-inflammatory drugs (NSAIDs) drugs such as naproxen should avoid Fiorinal. A Fiorinal allergic reaction may create hives or other skin reactions.
Underlying Conditions
Those who have underlying conditions may be more susceptible for experiencing more serious side effects or allergic reactions.
For instance, those who belong in the following categories should avoid Fiorinal:
if you have suffered a head injury
if you have gallbladder or liver disease
those with blood clotting disorders such as hemophilia or low platelets
if you are pregnant or breastfeeding, as the drug can pass to the child through the mother's breast milk
if you have an underactive thyroid
if you suffer from Addison's disease
if you have a condition which creates nasal polyps
if you have porphyria, an enzyme disorder
if you have conditions which cause difficulty urinating
Additionally, children or teenagers who take Fiorinal can experience a life-threatening reaction if they have chickenpox or the flu. This condition may result in Reye's Syndrome, a potentially fatal condition which causes various side effects.
Drug Interactions
Because Fiorinal contains multiple substances, those taking Fiorinal should avoid combining it with other medications and substances such as:
certain supplements and vitamins
benzodiazepines such as clonazepam (Klonopin)
muscle relaxants such as cyclobenzaprine
other barbiturates such as phenobarbital
antihistamines such as Benadryl
warfarin
corticosteroids
specific beta blockers
probenecid
other CNS depressants including alcohol
methotrexate
over-the-counter pain relievers such as acetaminophen or ibuprofen
opioid prescription drugs such as oxycodone or hydrocodone
In addition to these substances, those taking Fiorinal should avoid antidepressants such as selective serotonin reuptake inhibitors (SSRIs), serotonin and norepinephrine reuptake inhibitors (SNRIs), and monoamine oxidase inhibitors (MAOIs).
Withdrawal Symptoms
Those who abruptly stop taking Fiorinal may experience withdrawal symptoms. Symptoms of Fiorinal withdrawal may consist of:
delirium
seizures
flu-like symptoms
muscle aches
vomiting
Fiorinal Overdose
The overuse of Fiorinal or participating in Fiorinal abuse can lead to an overdose. Symptoms of a Fiorinal overdose, according to the FDA, may include:
fluctuations in blood pressure
tachycardia
respiratory depression
convulsions
tinnitus
coma
An overdose can be life-threatening and receiving medical attention is urgent. Contact 911 immediately if you believe an overdose has taken place.
Find Substance Abuse Treatment In Ohio Today
To learn how our healthcare professionals treat Fiorinal addiction and abuse, please contact Ohio Recovery Center today.