The Sexual Side Effects Of Tramadol
Tramadol is used to treat moderate to severe pain, but use of the drug can also lead to sexual dysfunction. This includes erectile dysfunction in men and a lack of sexual desire in both men and women.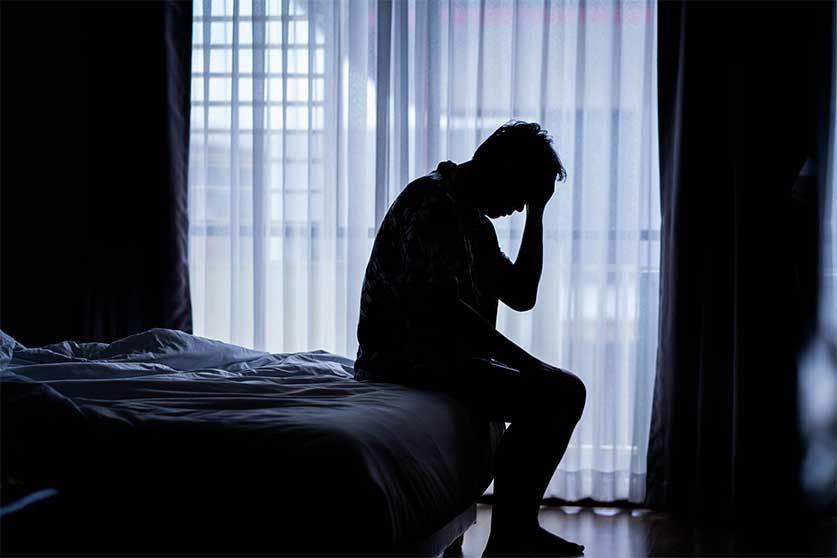 Tramadol/tramadol hydrochloride (tramadol HCL) is an opioid analgesic used to treat moderate to severe pain. It can be found under the brand names Ultram, Ultram ER, and Conzip.
Tramadol works by binding directly to opioid receptors in the central nervous system, increasing the amount of norepinephrine, serotonin, and dopamine in the brain, and reducing pain by interrupting the pain signal that travels between the brain and the body.
The use of tramadol can affect sexual function in men and women, including in both positive and negative ways.
Sexual Side Effects Of Tramadol In Men
There is a potential for tramadol to cause sexual dysfunction in men. This is especially the case when someone abuses the drug or uses it in high doses over a long period of time.
Long-term tramadol use can lead to adrenal insufficiency, which can inhibit the body's ability to make certain hormones like testosterone. This can lead to a loss of sexual desire and the inability to achieve an erection.
Some studies suggest that chronic tramadol use may lead to a significant increase in erectile dysfunction and can even damage the testicular tissue.
Potential Benefits For Premature Ejaculation
Tramadol has also been shown to be an effective treatment of premature ejaculation. In one study, those who used a daily dose of tramadol, or took the drug as needed, lowered the severity of their disorder.
Some studies on lifelong premature ejaculation have found that tramadol worked better than some selective serotonin reuptake inhibitors (SSRIs), like paroxetine, for improved quality of life and sexual satisfaction as well as increased ejaculation latency time (how long it took before ejaculation).
However, there is not enough research on the efficacy of tramadol for premature ejaculation, and the drug is not approved for this condition. But despite the need for more studies, some medical professionals prescribe it for premature ejaculation off-label.
Sexual Side Effects Of Tramadol In Women
Tramadol can have negative side effects on women. If the opioid is abused or used over a long period of time, they may experience a lack of sexual desire, a decreased libido, and reduced sexual activity.
Long-term opioid use can also affect fertility by lowering a woman's chances of conceiving and increasing the risk of a miscarriage if the woman is already pregnant.
Abuse Potential Of Tramadol
Beyond the adverse sexual and reproductive side effects of tramadol, the drug is also classified as a Schedule IV controlled substance. This means the drug can be abused and lead to tramadol dependence and addiction.
Some of the signs of tramadol abuse and addiction may include:
unable to control tramadol use
tramadol cravings
doctor shopping
withdrawal symptoms when you stop use
using the medication in a manner not prescribed
taking more of the medication than prescribed
asking for refills long before refills are due
buying opioids off the street
You can also look out for symptoms of abuse in yourself or a loved one. These symptoms can include nausea, vomiting, constipation, sweating, dizziness, seizures, and postural hypotension.
If you or a loved one struggle with tramadol abuse or any form of opioid drug abuse, please contact us today for information on our inpatient treatment options.