Snorting Suboxone | Effects & Dangers
Although the abuse potential for Suboxone is relatively low, snorting Suboxone sends the drug directly to the bloodstream and right to the brain. When Suboxone is snorted, used in high doses, or abused with other drugs, it can lead to serious issues like overdose and opioid withdrawal.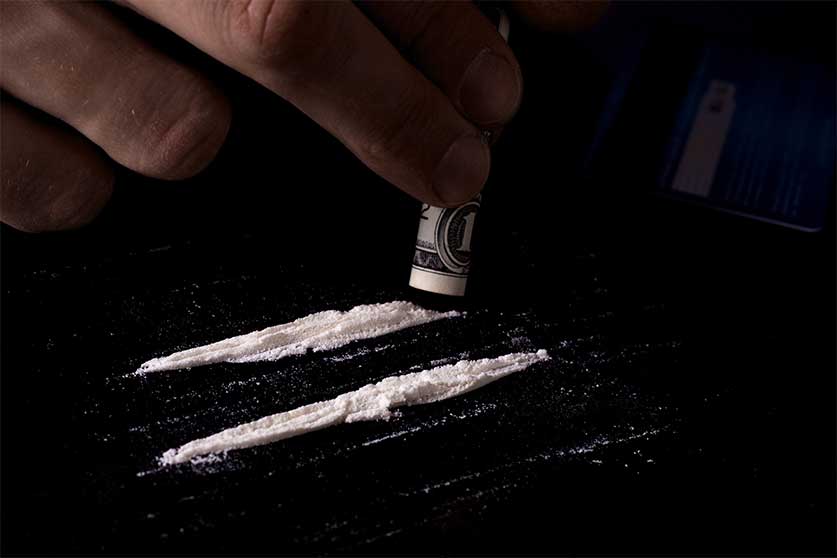 Suboxone is the brand name for the combination of the partial opioid agonist buprenorphine and the opioid antagonist naloxone.
Like methadone, the Food and Drug Administration (FDA) approved the drug for the treatment of opioid dependence and opioid use disorder related to drugs like oxycodone and fentanyl. It often comes in sublingual tablets.
The prescription drug works by blocking the opioid receptors in the brain that crave opioids but does so without activating the receptors that often lead to a high or euphoric feeling.
However, Suboxone abuse occurs when you ingest the drug with a route of administration that's not prescribed, including snorting it.
Effects Of Snorting Suboxone
Snorting Suboxone can come with quite a few side effects that can range in intensity from mild and moderate to severe.
Some of the most common side effects of snorting Suboxone include:
headache
stomach pain
back pain
constipation
blurred vision
nausea and vomiting
loss of appetite
dizziness
nosebleeds
nasal congestion
nasal drainage
facial and ear pain
damage to mouth and nose
problems sleeping.
weakness
sinus infections
Serious Side Effects
Snorting Suboxone can also lead to serious side effects. If you experience any of the following side effects, contact your healthcare provider as soon as possible:
difficulty breathing and swallowing
cravings
extreme agitation
hallucinations
confusion
muscle twitching
elevated heart rate
shivering and chills
diarrhea
impaired coordination.
Dangers Of Snorting Suboxone
Beyond the side effects that can come with snorting Suboxone, several risks can occur when taking the drug this way including overdose and withdrawal.
Opioid Overdose
You increase your risk of opioid overdose if you snort Suboxone, take it in high doses, or mix it with substances such as:
benzodiazepines like Xanax and Valium
alcohol
other opioids like oxycodone, codeine, and hydrocodone
tranquilizers or sedatives
The risk of overdose is relatively low when the drug is taken on its own because of the ceiling effect buprenorphine has that stops adverse effects from reaching a certain level.
But when taken with other central nervous system depressants, the risk of overdose goes up quite significantly.
Some of the signs and symptoms of a Suboxone overdose may include:
pinpoint pupils
severe dizziness
impaired coordination
vision problems
respiratory depression
extreme drowsiness
loss of consciousness
coma
Withdrawal Symptoms
When Suboxone is crushed and snorted, the naloxone in the drug can lead to opioid withdrawal. The opioid withdrawal symptoms can be uncomfortable and may include:
sleep problems
anxiety
increased heart rate
high blood pressure
increased sweating
muscle spasms
goosebumps
stomach cramps
nausea and vomiting
rapid breathing
diarrhea
pain in the muscles and bones
cravings
Going into opioid withdrawal without medical supervision can be unpleasant and dangerous due to the risk of relapse. That's why a medical detox program, or supervision by your healthcare provider, is likely recommended if you quit using opioids.
If you or a loved one live with opiate/opioid addiction or another substance use disorder, Ohio Recovery Center is here to help.
Located in Van Wert, we offer a wide range of addiction treatment options including detox, inpatient drug rehab, medication-assisted treatment, and aftercare support.
For more information, please call our helpline today.