What Do Suboxone Pills & Suboxone Strips Look Like?
Suboxone (buprenorphine/naloxone) is a prescription medication that's available as sublingual tablets and strips/films. The tablets are orange, hexagonal, and imprinted with N2, N8, or B8. The individually packaged strips/films are orange, rectangular, and imprinted with N2, N4, N8, or N12.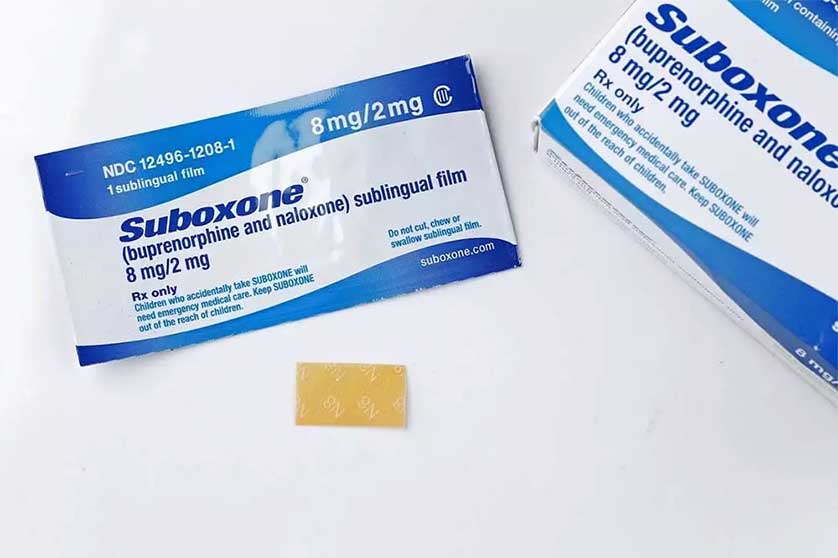 Suboxone is a brand-name prescription pain medication containing a combination of the opioid antagonist naloxone with the partial opioid agonist buprenorphine.
When taken, the active ingredient buprenorphine binds to opioid receptors and acts like an opioid drug. However, it produces far weaker effects than true opioids and can even blunt and interfere with the action of stronger opioids if both are taken together.
In this way, the medication can help relieve cravings and withdrawal symptoms for those dealing with opiate/opioid dependence.
What Do Suboxone Pills (Sublingual Tablets) Look Like?
Suboxone sublingual tablets are produced as uncoated orange hexagons and are imprinted with a sword and either "N2" or "B2" (2 mg buprenorphine, .5 mg naloxone), or "N8" or "B8" (8 mg buprenorphine, 2 mg naloxone).
The sublingual tablet should be placed under the tongue until fully dissolved, with different tablets placed simultaneously in different positions under the tongue. Once dissolved, you should not brush your teeth for one hour, though you should rinse your mouth with water and swallow.
Suboxone tablets should not be crushed, chewed, or swallowed, and you should not eat or drink anything until they have been fully dissolved.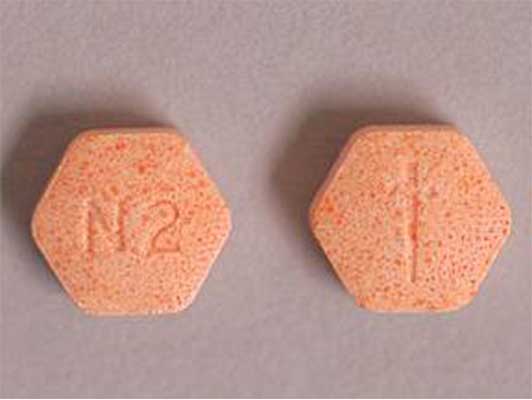 What Do Suboxone Strips (Sublingual Films) Look Like?
Suboxone films are orange, rectangular films printed with white logos that identify the strip's dosage. "N2" indicates 2 mg buprenorphine, "N4" is 4 mg, "N8" is 8 mg, and "N12" is 12 mg.
These films are individually packaged with the Suboxone logo prominently displayed in white and blue.
To use a Suboxone strip, you should unwrap and take one of the films by the corners and place it under the tongue. Then wait until the strip is fully dissolved before taking a drink of water, swishing it several times through your teeth, and swallowing.
You should not swallow Suboxone films or eat or drink anything either while they are dissolving or in the thirty-minute period after you've taken your medication.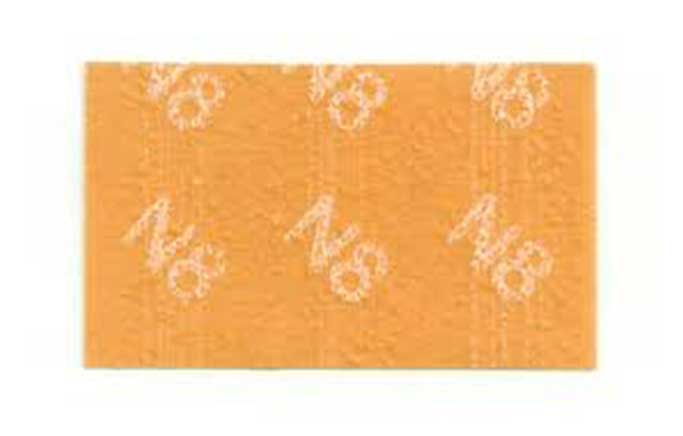 What Does Generic Suboxone Look Like?
There are several generic equivalents of Suboxone (including orange films and white Suboxone pills) that also contain a combination of buprenorphine and naloxone, and which can be used in the exact same way.
These generic versions will not perfectly match the color, shape, and imprinting of Suboxone, though there will typically be some resemblance.
Of course, with both generic and brand name medications you should only use a particular product if it has been prescribed to you, closely following all information included with your prescription.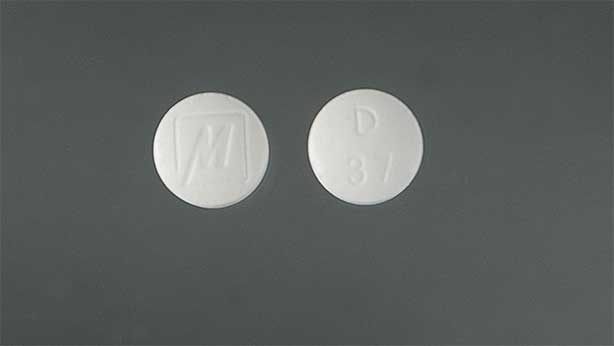 Other Buprenorphine Medications
In addition to Suboxone sublingual films and tablets, buprenorphine is available in other brand name and generic medications including:
Buprenorphine sublingual tablets (Subutex)
Buprenorphine/naloxone sublingual tablets (Zubsolv)
Buprenorphine/naloxone buccal film (Bunavail)
Buprenorphine implants (Probuphine)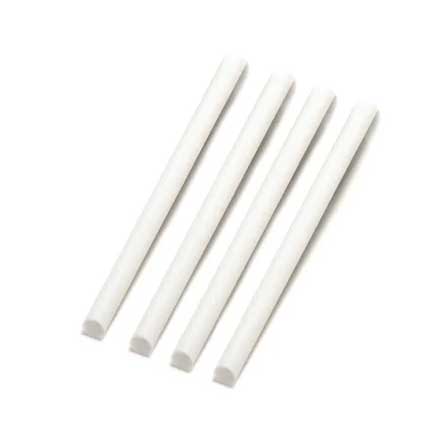 Buprenorphine extended-release injection (Sublocade)
Side Effects Of Suboxone
Typical side effects associated with the use of buprenorphine medications, including during Suboxone treatment, may include:
nausea and vomiting
constipation
headache
dizziness
drowsiness
fatigue
sweating
dry mouth
muscle aches and cramping
insomnia
fever
tremors
blurred vision
dilated pupils
tremors
palpitations
concentration problems
Certain serious side effects and adverse reactions, including sleep-related breathing problems, adrenal insufficiency, infertility, allergic reaction, and tooth decay are also possible.
Suboxone Uses & Precautions
Similar to methadone, Suboxone is approved for the treatment of opioid dependence and opioid use disorder (opioid addiction), including conditions centering on heroin as well as prescription opioid medications (oxycodone, morphine, hydrocodone, etc.)
The drug is frequently taken long-term in combination with counseling and behavioral therapy as part of medication-assisted treatment programs (MAT) and is considered to be a very effective treatment option.
Suboxone Drug Interactions
It is important that you let your prescribing healthcare provider know if you have any history of heart rhythm problems or abnormalities before taking Suboxone. You should also tell them what prescription drugs and supplements you are taking as drug interactions may occur.
These include interactions with MAOI antidepressants (which should not be taken within 14 days of Suboxone), serotonin-increasing substances, and central nervous system (CNS) depressants like alcohol, benzodiazepines, sedatives, and muscle relaxants,
Taking Suboxone with other CNS depressants can increase your risk of overdose and respiratory depression.
Suboxone Addiction
Despite having a low potential for drug abuse due to the inclusion of naloxone and the drug's natural ceiling effect, Suboxone can nevertheless be diverted and abused in some situations.
Suboxone use can be habit-forming over time, with cases of Suboxone addiction also having been reported.
Suboxone Addiction Treatment
Located in Van Wert, Ohio, our team is proud to provide leading inpatient substance abuse and addiction treatment services, including:
behavioral therapy
medication-assisted treatment
To learn more about your treatment options, please contact Ohio Recovery Center today.