Rocky River, Ohio Drug Rehab Programs
Rocky River residents seeking substance abuse treatment can find countless resources in the Cleveland area to assist in recovery. Local resources include inpatient or outpatient care, medication-assisted treatment, and medical detox to support withdrawal.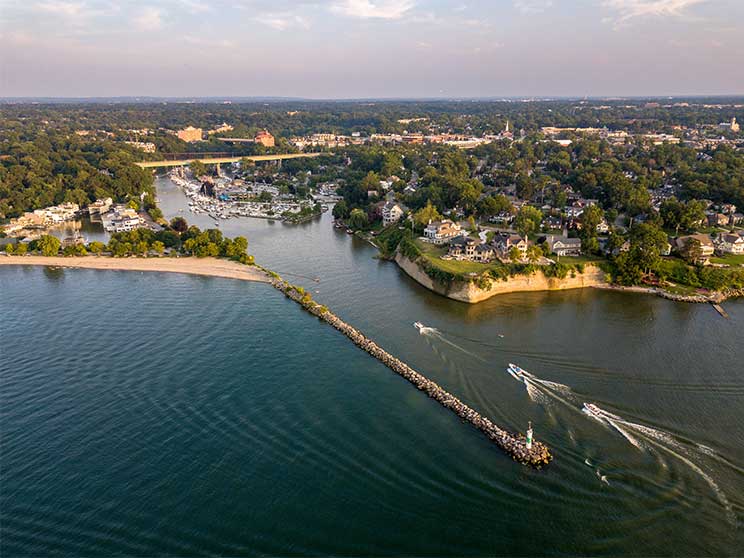 For those seeking substance abuse treatment in Rocky River, Ohio, there are multiple options for you to consider.
If you or a loved one are searching for a rehab program, you will find there are drug rehab centers throughout Cuyahoga County and the Cleveland area that can provide you with the specific treatment plans you may require.
Available Alcohol & Drug Rehab Services In Rocky River, Ohio
The treatment services available near Rocky River include:
medical detox
inpatient treatment
outpatient treatment
medication-assisted treatment
aftercare resources
Medical Detox
Detoxification may be the first step when entering an addiction treatment program. Through detox, the unwanted chemicals and toxins caused by drug abuse are expelled from your body.
This can create withdrawal symptoms, so a healthcare professional will monitor your progress. Detoxification may be a short-term process, but you'll want to continue with drug treatment throughout the duration of your time at the rehabilitation center.
Inpatient Treatment
If you choose an inpatient rehab facility, you will have 24/7 access to healthcare professionals who can help you maintain a structured schedule in a peaceful environment. With inpatient treatment, you stay on-site at the treatment center.
Inpatient care offers a rigid and less flexible schedule, which is beneficial for those struggling with a dual diagnosis such as a substance use disorder along with another mental health disorder.
Outpatient Treatment
On the other hand, your healthcare provider may suggest an outpatient treatment facility if your drug abuse is less severe. As an outpatient, you can visit the drug or alcohol addiction treatment center at scheduled times during the week.
While this provides flexibility, there are other outpatient options to consider. For instance, you may consider a partial hospitalization program (PHP) or an intensive outpatient program (IOP).
Medication-Assisted Treatment
A drug and alcohol rehab center may use medication-assisted treatment (MAT) to treat those with alcohol use disorder or opioid use disorder. With MAT, a person receives medication in addition to various behavioral therapies.
Aftercare Resources
To assist with relapse prevention, aftercare resources are essential for those who have completed drug addiction treatment. Some of the aftercare resources provided to you may include outpatient counseling options, sober-living options, 12-step support groups, and case management.
Paying For Treatment In Rocky River, Ohio
If you don't have private health insurance, there may be payment options such as sliding-scale fees as well as public insurance plans like Medicaid and Medicare.
If you have private health insurance, consult your provider to determine your type of coverage. Call the phone number on your insurance card to speak with a representative who can help you discover what type of addiction treatment, if any, is covered.
Substance Use Trends & Facts In Cuyahoga County
Substance use trends in Cuyahoga County include:
At least 584 drug-related fatalities occurred in the county in 2022.
During a 6-month period in 2019, 71.7% of 283 drug-related deaths in the county involved fentanyl and 12% involved prescription opioids.
Fentanyl was involved in 36% of all overdose victims in 2021.
Heroin, fentanyl, and fentanyl analogs accounted for the majority of overdose deaths in 2021 and 2022.
Rocky River, Ohio Substance Use Resources
Some of the substance use resources offered to you in this region include:
Ohio Recovery Center
Although the city of Rocky River does not have a treatment center of its own, several are located nearby in Cuyahoga County. However, you can also consider options across Ohio, including Ohio Recovery Center in Van Wert.
Located less than 3 hours from Rocky River, we provide inpatient treatment options that include medical detox, medication-assisted treatment, individual and group therapy, and more. For more information, please contact us today.