The Best Drug Rehab Programs In Mason, Ohio
Mason, Ohio is home to an inpatient treatment center and two outpatient treatment providers. Residents can also access treatment options in Warren County, especially around Cincinnati, as well as inpatient treatment at Ohio Recovery Center.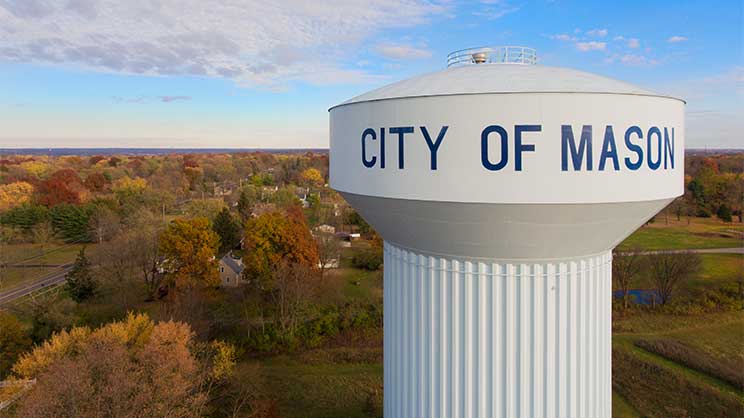 Mason, Ohio Alcohol/Drug Rehab & Treatment Services
Drug overdose deaths in Ohio have risen dramatically from 2019 through 2022, Fentanyl, methamphetamine, and other substances of abuse continue to claim the lives of thousands of Ohio residents.
Fortunately, those located in Mason, Ohio, have access to local treatment options for addiction recovery and rehabilitation, as well as many more located throughout Warren County and the state as a whole.
Mason, Ohio Alcohol & Drug Treatment Programs
Addiction recovery is a deeply personal process. Drug treatment programs and alcohol treatment programs offer treatment that is personally tailored to fit individual needs and goals.
These personalized treatment plans likely feature a variety of treatment services and levels of care, which may include:
Medical Drug & Alcohol Detoxification
Medical detox is a professional treatment service in which participants work through the process of quitting drugs or alcohol and allowing these substances to be fully removed from the body.
Detoxing often results in uncomfortable physical and mental withdrawal symptoms like insomnia, loss of appetite, aches and pains, and fever. But it can also trigger severe vomiting and sweating (leading to dehydration), hallucinations, seizures, and other effects.
Medical detox programs keep participants safe and comfortable during this temporary process, providing medical advice, emotional support, creature comforts, comradery, and medical attention as needed.
Inpatient Drug Rehab
After detoxification is complete, individuals with serious substance use disorders, either with or without other co-occurring mental health conditions, are likely best served by residential treatment programs.
These inpatient programs are highly intensive and offer extended courses of treatment with 24/7 access to addiction treatment professionals.
Specific treatment services provided in inpatient settings include behavioral therapy, individual or group counseling, peer support groups, alternative therapies, dual diagnosis care, medication-assisted treatment, and family therapy.
Outpatient Treatment
While less involved than inpatient programs, outpatient programs still offer highly intensive care for substance use disorders through intensive outpatient programs (IOPs) and partial hospitalization programs (PHPs).
Outpatient treatment programs, provided at counseling centers, can also serve as a person's primary addiction care or can be used as a form of aftercare after inpatient treatment comes to a close.
Medication-Assisted Treatment
Medication-assisted treatment (MAT) is available through certain treatment providers for the treatment of opioid or alcohol addiction.
While in a MAT program, patients receive a combination of counseling, behavioral therapy, and FDA-approved medications to better help them manage substance dependence and cravings, either for long- or short-term treatment periods.
Aftercare
High-quality rehab programs provide various forms of continuing support for those who complete dedicated addiction recovery programs. These resources can help discourage relapse and improve a person's overall quality of life.
Common aftercare options include 12-step peer support programs, group therapy sessions, relapse prevention services, sober-living housing, and employment assistance.
Using Health Insurance For Addiction Treatment In Mason, Ohio
Addiction treatment facilities in Warren County may accept Medicaid or Medicare, private healthcare insurance, or out-of-pocket payments to help cover the cost service.
To confirm that you can use your insurance to pay for drug and alcohol rehab, you can contact the rehab facility or your insurance provider.
In addition, free and low-cost treatment options are available for qualifying individuals. You can call the Ohio Careline for more information
Accessing Substance Abuse Treatment In Mason, Ohio
The Ohio Department of Mental Health and Addiction Services (OhioMHAS) develops and administers effective mental health and addiction treatment in Ohio.
This includes the accreditation and management of numerous addiction treatment services, including an inpatient rehab center and outpatient treatment providers located in or near Mason itself.
Mason residents can also access many more addiction treatment centers in the greater Cincinnati metropolitan region.
To locate and access addiction treatment programs in Ohio, OhioMHAS recommends using:
the Ohio Careline, a toll-free helpline for mental health services in the state, including substance use disorders
the SAMHSA Behavioral Health Treatment Services Locator, a national online registry of accredited addiction recovery services
your local healthcare provider, who should be able to provide you with a treatment referral to an appropriate drug rehab center
Addiction Treatment At Ohio Recovery Center
If you or your loved one are ready to get help for drug addiction, Ohio Recovery Center offers comprehensive drug abuse and addiction treatment services.
Located about two hours north of Mason, in Van Wert, Ohio, we provide leading treatment services that include:
medical detoxification
inpatient care
medication-assisted treatment
aftercare support
To learn more, please contact us today.