Columbiana County Drug Rehab & Addiction Services
While Columbiana County offers residents access to outpatient and intensive outpatient treatment for alcohol and drug addiction, it's not home to any residential treatment providers. However, county residents can explore inpatient services from Ohio Recovery Center.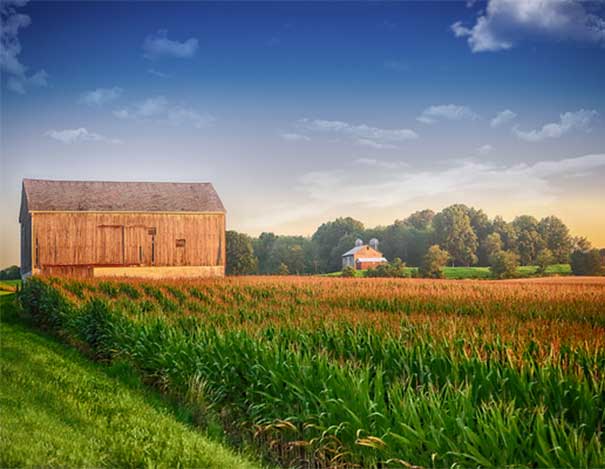 Columbiana County reports an average rate of drug overdose that's higher than the state average, with dozens of residents losing their lives to opioids, stimulants, and alcohol abuse each year.
To combat this ongoing public health crisis, the region has cultivated a network of outpatient drug rehab centers with all services overseen by the Columbiana County Mental Health & Recovery Services Board.
Residents of Columbiana County may also choose to enroll in inpatient rehab programs located outside of their local area, including Ohio Recovery Center in Van Wert.
Substance Abuse Resources In Columbiana County, Ohio
The Columbiana County Mental Health & Recovery Services Board is tasked with assessing community needs for behavioral and mental health services, and then planning and organizing effective and accessible ways to meet those needs.
This mission extends to the resources the board makes available and recommends to Columbiana County residents, including:
You can also use the SAMHSA national helpline and online behavioral health treatment locator to find local treatment providers. Both are available on the SAMHSA website.
Get Started On The Road To Recovery.
Get Confidential Help 24/7. Call Today!
(419) 904-4158
Ohio Recovery Center
Ohio Recovery Center (ORC) is a professional inpatient addiction treatment provider known for using evidence-based practices in a comfortable residential environment.
Our treatment facility is located in Van Wert, around 3.5 hours west of Lisbon, and provides services such as:
inpatient medical detoxification
short- and long-term inpatient treatment
dual diagnosis treatment
medication-assisted treatment
aftercare support
Columbiana County Substance Use & Overdose Data
Columbiana County recently increased its record number of accidental overdose deaths from 45 in 2017 to 49 in 2021.
This correlates with an average drug overdose rate slightly higher than the Ohio state average during the same time period..
15 of the deaths in 2021 were linked to synthetic opioid abuse (primarily fentanyl), while 10 deaths were linked to stimulant abuse (primarily cocaine and methamphetamine). At least 7 of these deaths overlap due to "speedball" overdoses.
Alcohol & Drug Rehab Options In Columbiana County, Ohio
According to SAMHSA, there are at least seven outpatient addiction treatment centers serving Columbiana County. These facilities are located in Lisbon, Salem, and East Liverpool. For suitable inpatient/residential care, residents will need to travel elsewhere.
Drug and alcohol treatment services that may be recommended to you as part of your personalized treatment plan include:
Medical Detox
Chemical dependency is a condition treated through medically assisted detoxification, in which medical professionals guide participants through the drug/alcohol withdrawal process.
This can be an uncomfortable experience, but it is a critical stage of substance abuse treatment and one best not attempted alone due to a high risk of relapse and overdose.
Inpatient Treatment Programs
Inpatient addiction treatment programs equip participants with the support, resources, and tools to recover from severe forms of substance use disorder, which may include co-occurring mental health disorders like PTSD, anxiety disorders, major depression, ADHD, and others.
Patients live full-time in a comfortable residential treatment facility and may participate in dual diagnosis care, individual and group counseling services, behavioral therapy, and alternative treatment interventions followed by aftercare and case management.
Outpatient Treatment Programs
Outpatient programs allow participants to keep living at home while receiving professional behavioral and mental health treatment.
Outpatient treatment programs are more affordable and locally accessible than inpatient treatment (which is not currently available in Columbiana County).
Medication-Assisted Treatment
Medication-assisted treatment (MAT) is a type of addiction recovery healthcare that combines FDA-approved medications (dispensed by approved treatment centers) with counseling, behavioral therapies, and other treatment services.
MAT programs are highly effective in helping people with opiate/opioid use disorder or alcohol use disorder recover from their addiction and live healthy, productive lives.
Payment Options Accepted In Columbiana County, Ohio
Drug and alcohol rehab can be life-changing and life-saving services, but the potential cost of treatment is often a concern for those considering enrollment.
Fortunately, free and low cost-options are available to those who qualify, and most addiction treatment facilities make an effort to accept payment that can include:
cash/self-payment
Medicare and Medicaid
Tricare (military insurance)
private health insurance benefits
federal, state, or local grants and other payment assistance programs
If you have questions about your insurance coverage, or would like to learn more about the treatment options available to you, please reach out to Ohio Recovery Center today.