Fentanyl Street Names, Brand Names, & Other Terms
The potent synthetic opioid drug fentanyl goes by street names such as friend, f3nt, goodfella, China white, and others. Fentanyl drug overdose deaths have increased in Ohio since 2019, contributing to 80% of drug-related fatalities in 2021 alone.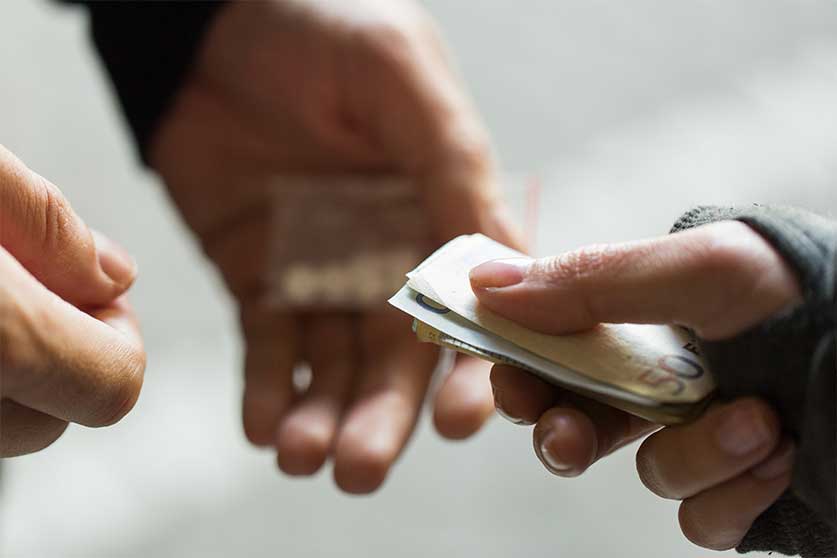 Street fentanyl can be difficult to recognize, as the drug is often secretively laced into other drugs or used to replace other opioids like heroin or counterfeit oxycodone (OxyContin).
However, when sold on the street, fentanyl goes by a variety of street names and slang terms.
Fentanyl Street Names
Fentanyl may be referred to by different terms, including:
Friend
F3nt
Pache
Goodfella
Apache
China Girl
China White
Dance Fever
Jackpot
Murder 8
Tango and Cash
TNT
These terms generally reference the drug's name, its origin in illicit Chinese drug labs, its physical properties, or its euphoric and dangerous effects.
Heroin Street Names
Heroin is also often laced with fentanyl to increase the drug's strength, and goes by a variety of street names including dope, smack, H, junk, skag, snow, snowball, white horse, China white, brown, sugar, and hero.
Prescription Opioid Street Names
Known street names for other prescription opioid drugs that may or may not be adulterated with fentanyl include:
morphine: miss Emma, monkey, M
codeine: Captain Cody, schoolboy, little C, lean
tramadol (Ultram): chill pills, trammies, and ultras
hydrocodone (Norco, Vicodin, Lortab): fluff, tabs, vikes, hydros, bananas, and vitamin
hydromorphone (Dilaudid, Exalgo): dust, juice, dillies, smack, D, and footballs
oxycodone (Percocet, OxyContin): oxys, percs, 30s, blues, blueberries, hillbilly heroin, O.C., rims, tires, greenies
oxymorphone (Opana): biscuits, Mrs. O, O bomb, octagon
methadone: liquid handcuffs, God's drug, white stuff,
buprenorphine (Suboxone, Subutex): buse, sobos, strips, oranges
Street names for both illicit and prescription drugs tend to change and flow with time and taste, and current slang terms may vary from region to region.
Fentanyl Brand Names
Despite its increasing presence as an illicit drug, fentanyl is also often used in medical contexts for anesthesia or severe pain management, particularly management of breakthrough pain related to cancer treatment.
Pharmaceutical fentanyl products include injections (Sublimaze), lozenges (Actiq), transdermal patches (Duragesic), and nasal sprays (Lazanda).
Fentanyl Overdose In Ohio
Data from 2020 suggests that fentanyl was involved in more 4,000 drug overdose deaths in Ohio in that year alone. Local public health officials estimate that even more Ohio Residents have died from fentanyl-laced drugs in 2021.
When a person overdoses on fentanyl, signs and symptoms may include pinpoint pupils, cold clammy skin, blue-colored lips and fingernails, limpness, sedation, and slowed or stopped breathing.
In order to stabilize someone who has experienced an opioid overdose, immediately administer naloxone (Narcan) and summon emergency medical services.
If you or your loved one live with opioid painkiller addiction, please contact Ohio Recovery Center for information on our inpatient treatment services.