How To Spot Fake Crack Cocaine
Fake crack cocaine can be difficult to identify from real crack, and may contain dangerous substances such as bath salts or synthetic cathinones. Using fake crack can lead to severe side effects and health risks, including overdose.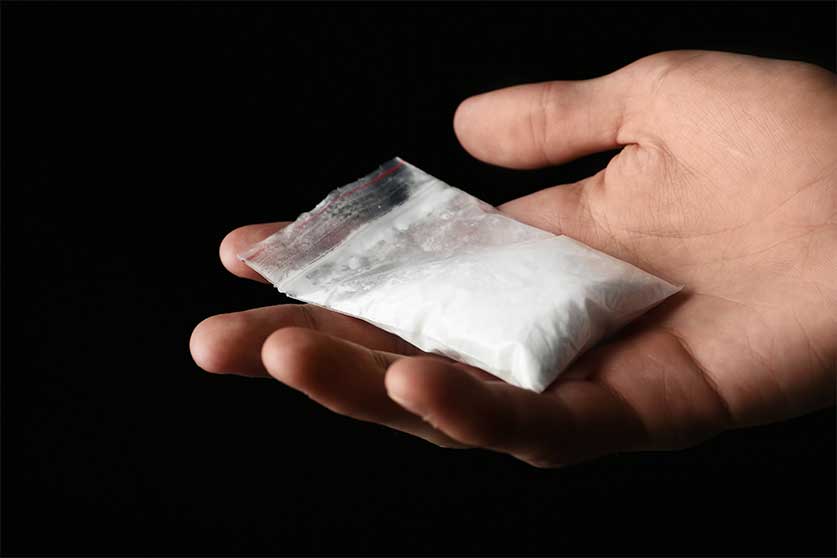 According to the United States Drug Enforcement Administration (DEA), crack cocaine is a Schedule II controlled substance, meaning it has a high potential for abuse and can lead to dependency.
Real crack, however, can be imitated or faked, and some drug dealers sell fake crack cocaine in place of real crack. Those who use fake crack may experience severe and life-threatening symptoms.
Identifying Fake Crack Cocaine
Identifying fake crack cocaine from real crack cocaine can prove to be difficult due to the many similarities.
Real Crack Cocaine
Real crack cocaine is created when a person combines a mixture of baking soda and powder cocaine. Once boiled, the crack hardens, turning to a solid which can be broken up into tiny rocks and smoked.
Real crack cocaine may be sold on the black market by drug dealers in Ohio who place the rocks in plastic bags and sell them to those seeking out the drug.
Unfortunately, fake crack cocaine is sold in a similar way, so the person purchasing the drugs may not find any indicators that the crack is fake.
Fake Crack Cocaine
Those selling fake crack cocaine to unknowing buyers may replicate the manner in which the drug is made. For instance, those selling the drug may forego the cocaine and only add baking soda to the mixture.
Those selling real or fake cocaine may turn to social media to do so. Places on the dark web may also sell this product, even disguising it to sell on Amazon and other marketplaces.
To address the selling of illicit drugs and fake illicit drugs, the DEA released a notification through a bulletin in 2018 stating that, according to lab results, some of the fake crack cocaine obtained contained traces of n-ethylpentylone hydrochloride, a synthetic cathinone considered to be a bath salt and Schedule I controlled substance.
If you suspect a drug to be fake crack cocaine, contact your local Ohio police department so they may assist in helping prevent drug interactions and overdoses due to fake crack that contains synthetic cathinones or bath salts.
Effects Of Fake Crack Cocaine
Those who abuse fake crack cocaine may experience severe side effects that may include:
vomiting
disorientation
fluctuations in heart rate
insomnia
respiratory depression
cardiac arrest
abdominal pain
fluctuations in blood pressure
coma
death
According to the National Institute on Drug Abuse (NIDA), synthetic cathinones may also produce effects such as:
increased sex drive
hallucinations
paranoia
extreme agitation
increased friendliness
Risks Of Fake Crack Cocaine
Whether a person uses fake crack or real crack, there are a number of risks involved.
Laced With Dangerous Substances
Drug dealers who offer crack to those seeking the substance may be unaware of other substances laced with the drug. Methamphetamine or other stimulants may be added, potentially causing the side effects to be more intense or worsen.
Those purchasing drugs should be aware of the risks involved, including the potential that the drug purchased may be laced with other substances, contain fake drugs, or have a stronger potency than once believed.
For instance, according to the Substance Abuse and Mental Health Services Administration (SAMHSA), some of the available stimulant drugs may contain fentanyl and heroin, which can increase the risk of an overdose.
Crack Cocaine Overdose
A person suffering from an overdose may experience a number of side effects that consist of:
loss of urine control
seizures
high blood pressure
sweating
breathing problems
high body temperature
coma
If you suspect a crack cocaine overdose has taken place, contact 911 immediately and seek urgent medical attention.
Crack Addiction Treatment
If you or a loved one live with crack cocaine addiction, consider Ohio Recovery Center. At our inpatient substance abuse treatment center, we offer behavioral therapy, group therapy, aftercare support, and more.
To learn more about our crack addiction treatment options, please contact us today.