Could Hydroxyzine Reduce Opioid Withdrawal?
When recovering from opioid addiction, you may experience withdrawal symptoms. Thankfully, your doctor can prescribe medications to ease these symptoms, including hydroxyzine. Although hydroxyzine was designed to treat allergies, hydroxyzine can also treat certain opioid withdrawal symptoms, including anxiety, trouble sleeping, and muscle aches.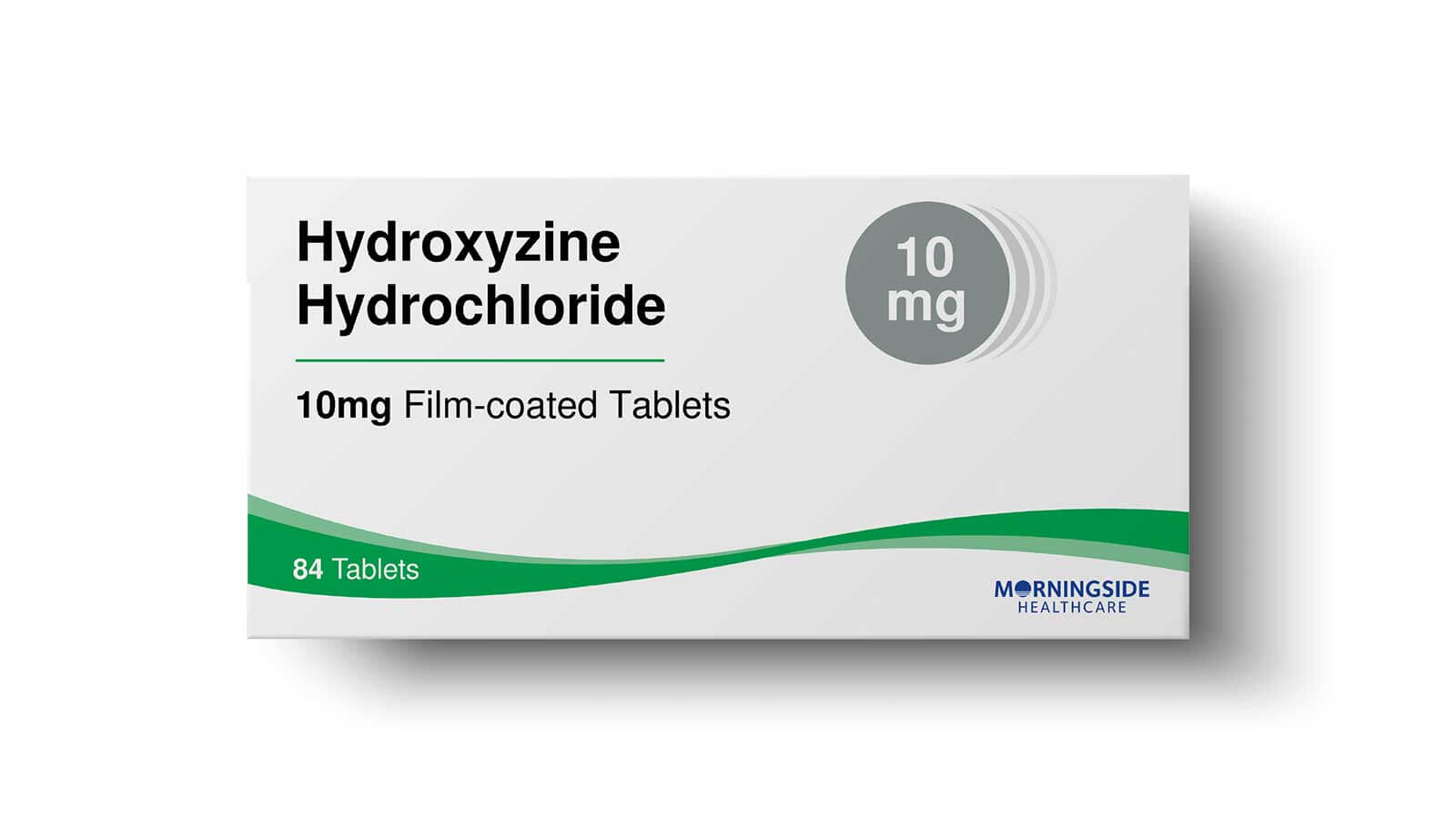 Many Ohioans live with opioid use disorder (also called opioid addiction). One of the most common symptoms of this disease is physical dependence. That means that when you stop using opioids, you experience unpleasant withdrawal symptoms.
To ease these symptoms, people have turned to various medications, including hydroxyzine.
Could Hydroxyzine Reduce Opioid Withdrawal?
Studies suggest that hydroxyzine may help ease multiple symptoms of opioid withdrawal, including:
anxiety
irritability
trouble sleeping
nausea and vomiting
diarrhea
watery eyes
runny nose
muscle aches
gastrointestinal cramping
sweating
However, the medication might not work for everyone.
Recommended Dose For Opioid Withdrawal
Your healthcare provider can help you determine whether you should take it and how much to take. In general, the recommended dose for the treatment of opioid withdrawal is between 50 to 100 milligrams. Your doctor may start you on a lower dose depending on your needs.
How Long Should You Take It?
As you use hydroxyzine, your doctor will monitor you for side effects and make sure the drug is easing your withdrawal symptoms.
Most people only need to use the drug for a few days to a week.
Your doctor will tell you when to stop taking it. If you are on a high dose, you might be asked to slowly reduce your dose instead of quitting all at once.
What Is Hydroxyzine?
Hydroxyzine is a prescription medication sold under the brand name Vistaril. It's an antihistamine, which means it treats allergy symptoms. In particular, it's often prescribed to treat itchiness caused by allergic skin reactions.
It also slows down brain activity, making you feel calm and sleepy. That's why some doctors use it to treat anxiety or to provide sedation before surgery.
Side Effects
Like other prescription drugs, hydroxyzine may have side effects. The most common side effects include:
dry mouth
dizziness
headache
constipation (especially in older adults)
confusion (especially in older adults)
According to the United States Food and Drug Administration (FDA), these side effects are usually mild and temporary. However, some people experience rarer, more serious side effects, including:
uncontrollable shaking
seizures
fever
rash, sores, swelling, or redness on the skin
If you experience these more serious side effects, stop taking hydroxyzine and contact your healthcare provider right away.
Other Ways To Treat Opioid Withdrawal Symptoms
Hydroxyzine is often prescribed alongside other medications used to treat opioid dependence. These medications include:
acetaminophen (Tylenol) and ibuprofen (Advil), which are pain relievers that can treat headaches, muscle aches, and other pains
clonidine and lofexidine, which are blood pressure medications that can treat withdrawal symptoms like sweating, watery eyes and anxiety
methadone, a full opioid agonist that can ease opioid cravings and other withdrawal symptoms
buprenorphine, a partial opioid agonist that can ease opioid cravings and other withdrawal symptoms
naltrexone, an opioid antagonist that can ease opioid cravings and block the pleasant effects of opioids
Suboxone, a combination of buprenorphine and an opioid antagonist called naloxone
To make the withdrawal process easier, consider seeking help at a medical detoxification program.
Medical Detox
In this type of program, a team of medical professionals will closely monitor your physical and mental health as you stop using opioids. They can also treat your withdrawal symptoms with hydroxyzine or other medications.
Many medical detox programs are inpatient, meaning you live at the detox center and receive 24/7 care. Other detox programs are outpatient, meaning you live at home and regularly visit the detox center. Most programs last between 7 and 10 days.
After you complete the detox program, your doctor may recommend that you transition to an addiction treatment program. While detox programs address physical dependence, addiction treatment programs address the psychological aspects of opioid use disorder.
Opioid Addiction Treatment
According to the National Institute on Drug Abuse (NIDA), people who complete detox programs but not addiction treatment programs have a higher risk of relapse. Addiction treatment programs offer interventions such as:
behavioral therapy, in which a mental health professional teaches you how to cope with opioid cravings and any other mental health concerns you have
medication-assisted treatment, in which doctors prescribe medications like methadone and buprenorphine to control opioid cravings and make your recovery easier
support groups, in which you can discuss your experiences with other people recovering from opioid addiction or other substance use disorders
aftercare planning, in which you and your doctors plan strategies to reduce your risk of relapse, such as ongoing therapy, regular exercise, and housing assistance
To learn more about medical detox and addiction treatment programs, please contact Ohio Recovery Center. Our board-certified treatment providers offer personalized, evidence-based care to help you or your loved one recover from substance abuse.